We're just a few days into 2023, which means Meta has likely brought in a billion dollars in ad revenue already.
Insider Intelligence released its 2023 ad revenue forecast for Meta late last year, with the total coming in from Facebook and Instagram expected to be $121.90 billion worldwide.
And while Facebook is expected to account for 58.5% of that revenue, the total brought in by Instagram is growing faster than Facebook's. Additionally, Instagram's per-user ad revenue is estimated to be $34 in 2023, a dollar more than Facebook's; by 2024, Instagram's $43 per-user number will be 7 dollars more than Facebook's $36 per-user estimate.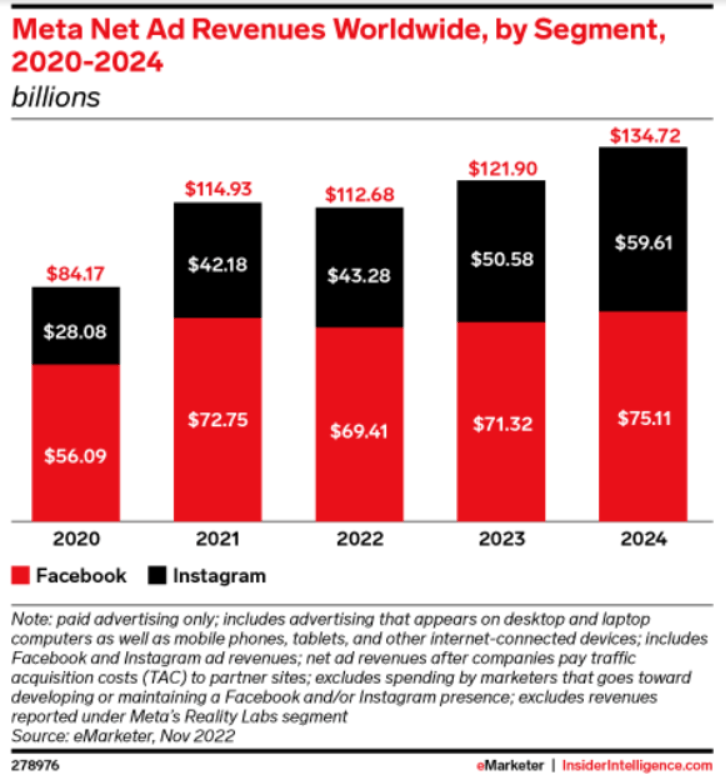 Source: Insider Intelligence
"The success of Meta's ad business is increasingly tied to Instagram's growth," Insider Intelligence says. "We estimate 1.28 billion people worldwide will use the platform monthly by year-end, and that figure will increase to 1.49 billion in 2026."
SEE FOR YOURSELF
The Magazine Manager is a web-based CRM solution designed to help digital and print publishers manage sales, production, and marketing in a centralized platform.