Magazine Advertising Software
Ad Order Management for Print & Multimedia
The Magazine Manager's ad order entry system connects every step of the media buy. Proposal templates are easy to create and convert into contracts, insertion orders, and invoices. Any type of media buy can be accurately managed, including email newsletters, website ads, events, and bulk media buys.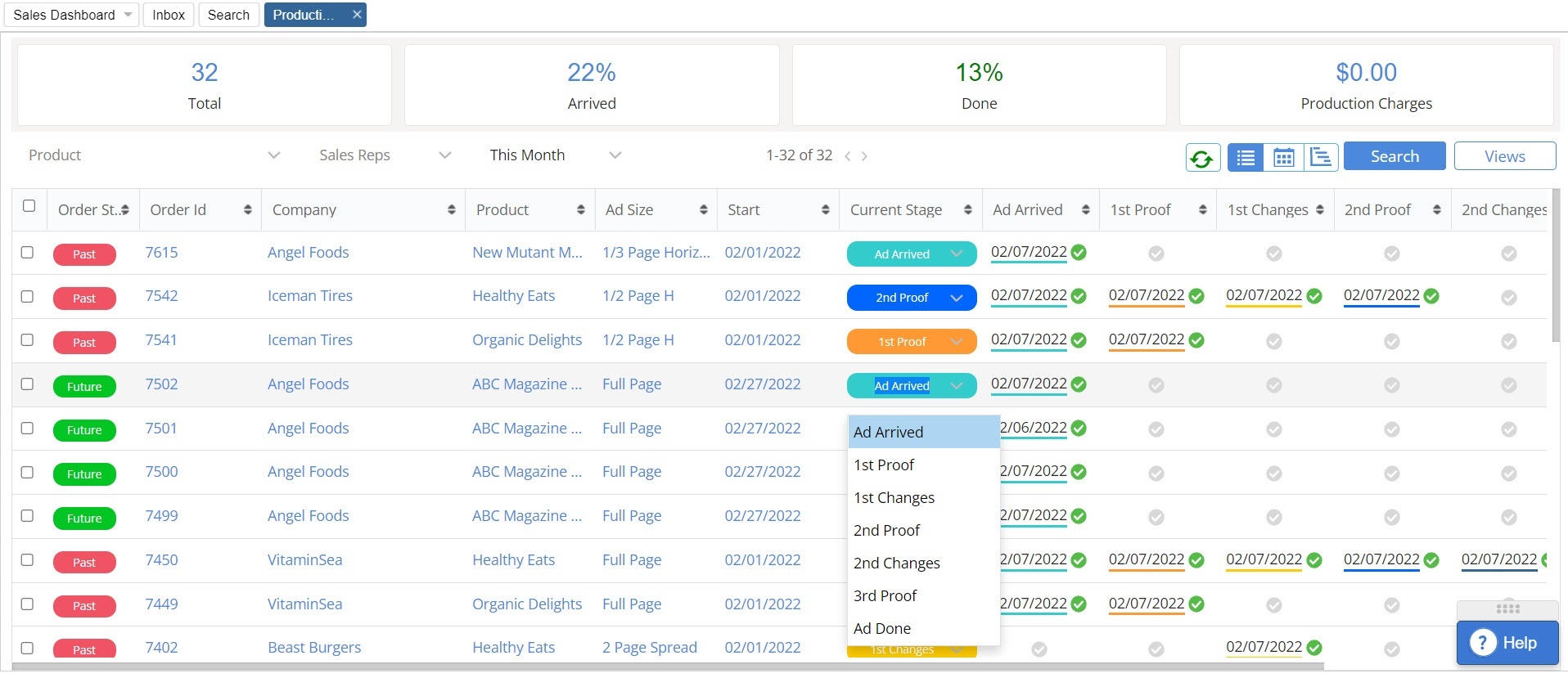 End-to-End Ad Sales Software
From complex digital buys to bundled media packages, The Magazine Manager's ad order entry system simplifies the print advertising life cycle. Custom-tailor each ad order to accommodate multiple contacts, itemized production charges, and specific pick-up instructions. Edit media buys for last-minute changes, including ad size, positioning, and frequency adjustments. Track and manage digital ads every step of the way with the advanced Digital Ad Calendar, Gantt Chart, and Kanban views.
Ad Order Wizard for
Rate Card Management
The Magazine Manager's Ad Order Wizard allows users to quickly select the rate card and customize it as needed. Ad sizes and positioning can also be updated in real time as inventory changes.
Track Ad Sales With Our Advanced Sales Module
Complete with a vibrant user interface, the Sales Module allows sales teams to easily search for and track sales using over 20 different search criteria. Between the List, Calendar, and Gantt Chart Views, and the ability to create custom views, the options to display sales data are practically endless.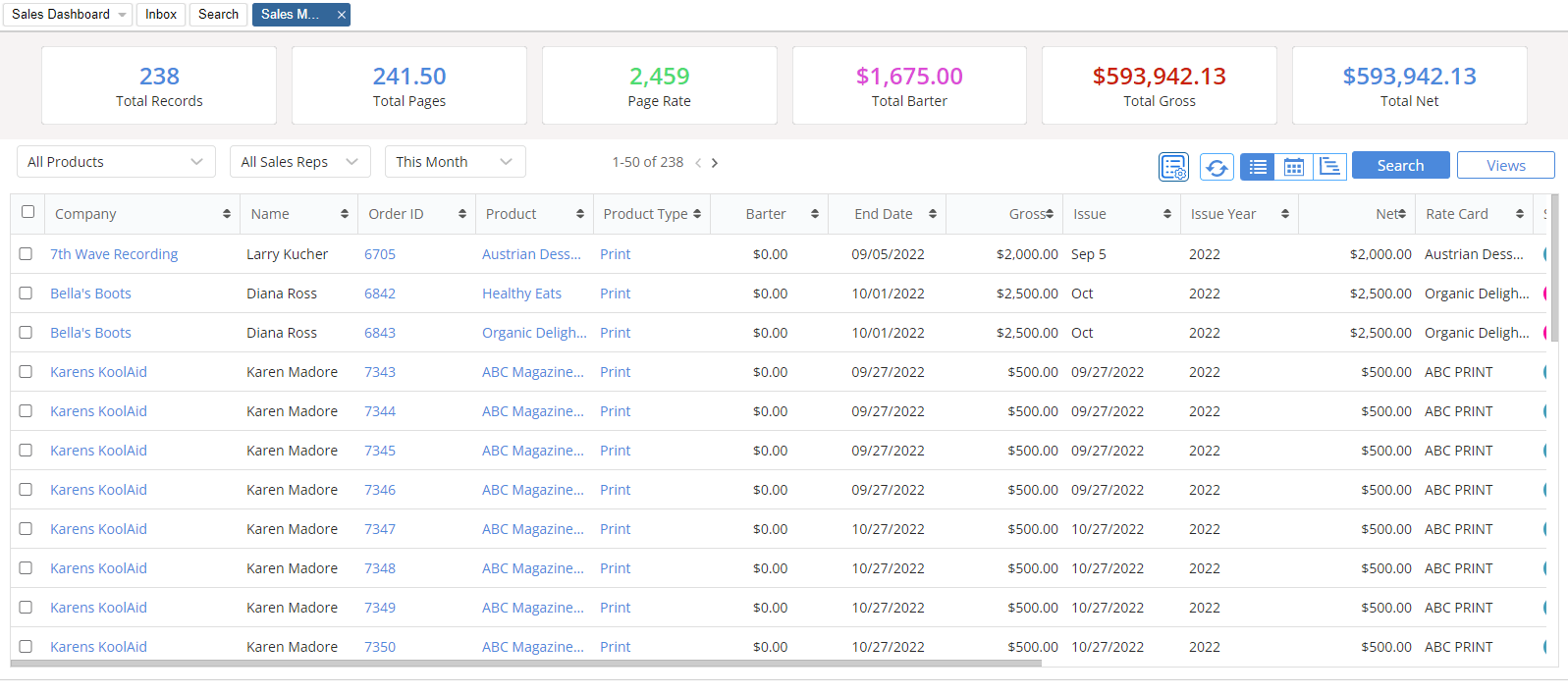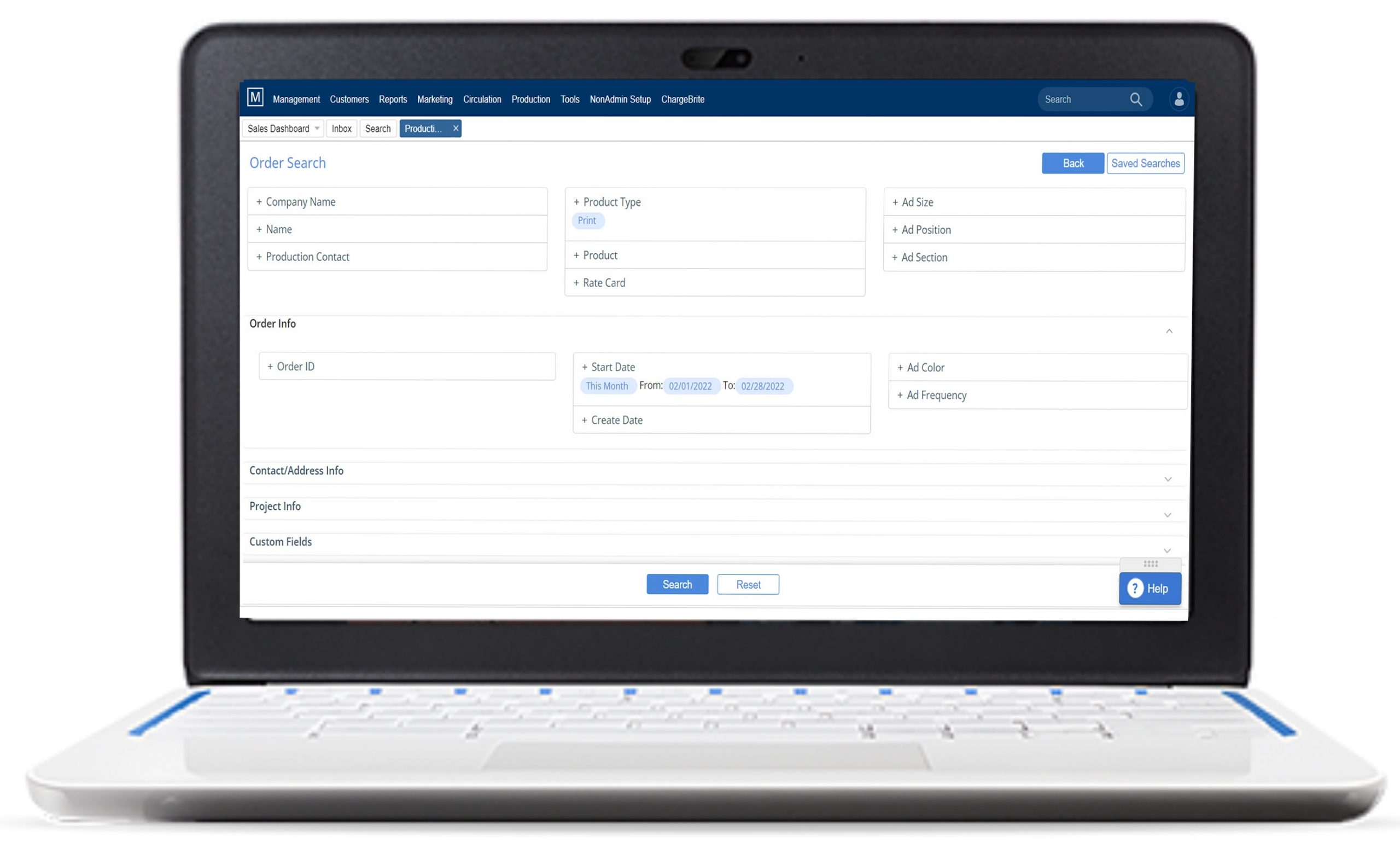 A Modern Advertising Sales Platform
Advertising Management Software
Print, digital, and display ad management
Proposal conversion into contracts and media schedules
Simple insertion order creation
Digital Asset Management and Ad Approval System
Customizable proposal templates
Adobe InDesign integration