DASHBOARDS & REPORTING
Instantly Monitor Data
The Magazine Manager's powerful reporting suite gives publishers insight into performance and profitability. Any information logged within the system can be effortlessly tracked and easily monitored.
Easily customize any report or dashboard with our user-friendly drag-and-drop functionality. Once a report is generated, data can be filtered and exported as a CSV spreadsheet.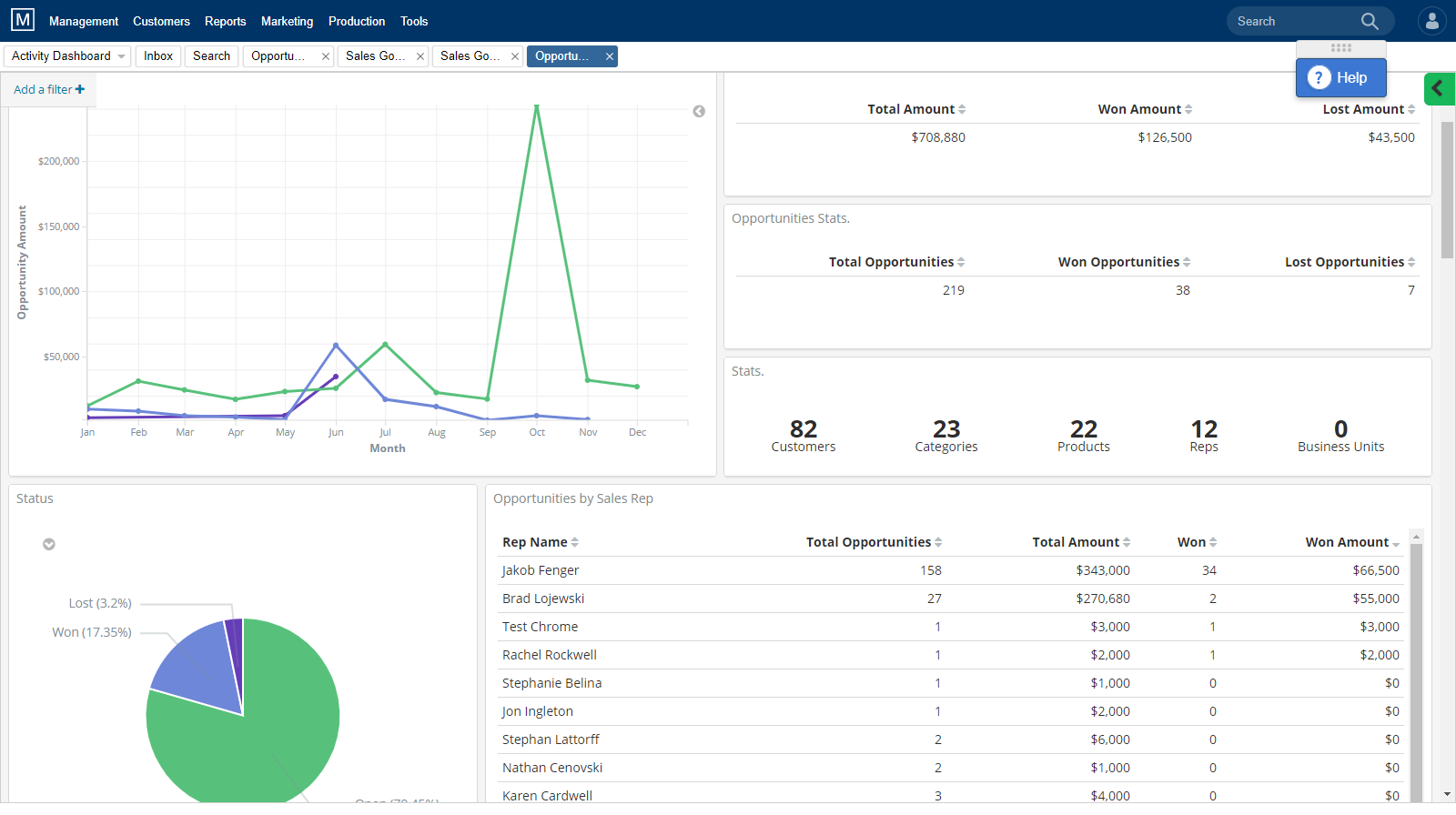 Data Visualization
Data visualization tools display over 175 dashboards with every possible metric a publisher needs to track.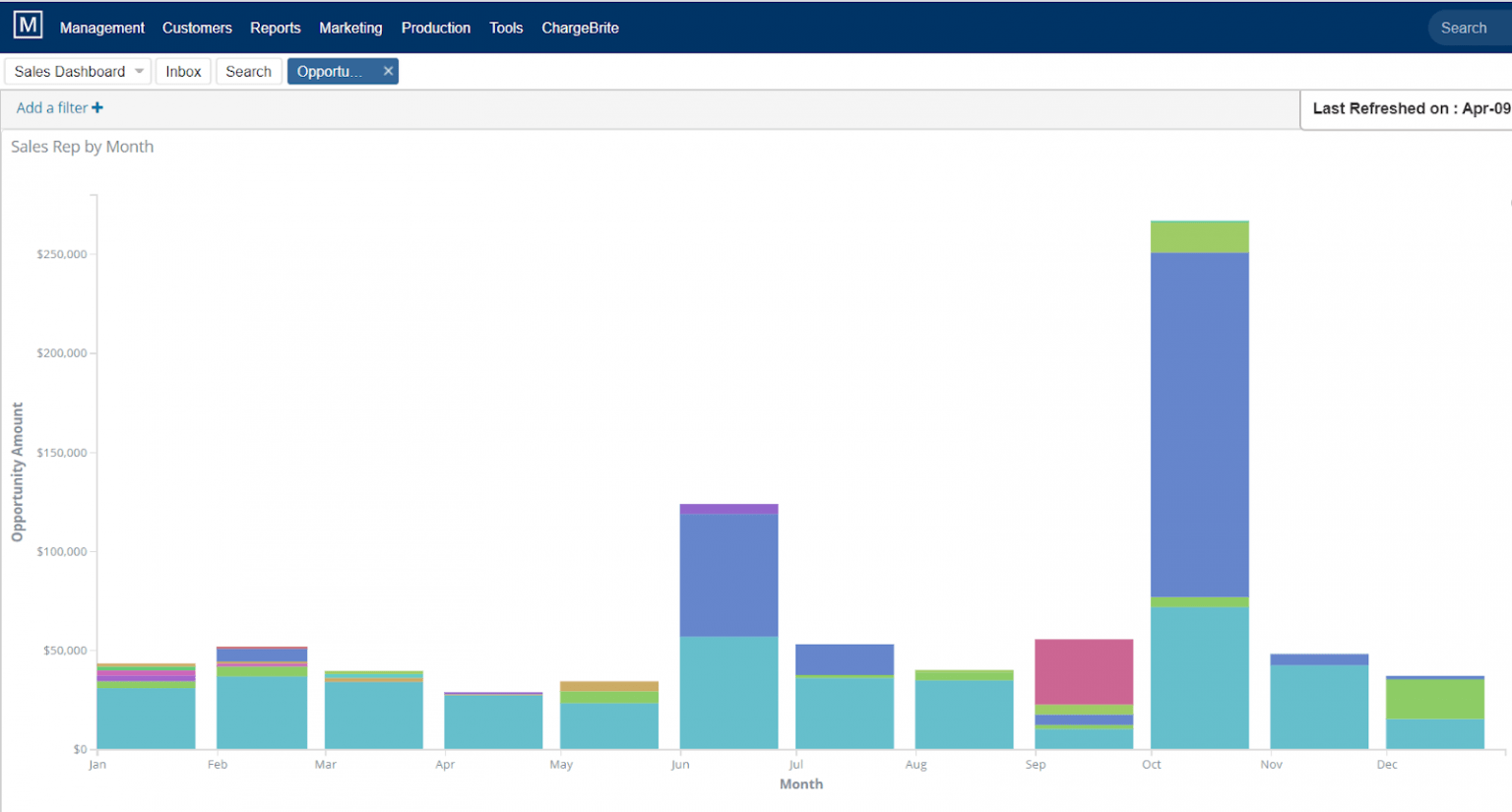 65 Standard Templates
From basic billing to team productivity, our 65 pre-built report templates help publishers monitor performance and boost profitability. View sales activities, ad inventory changes, and A/R updates in real time, while publishers gain insight from pipeline forecasts.
Custom Flex Reports: The Sky Is the Limit!
If you can imagine it, we can accommodate it. Our powerful Flex Report functionality arranges and configures nearly any combination of data points and custom fields within The Magazine Manager.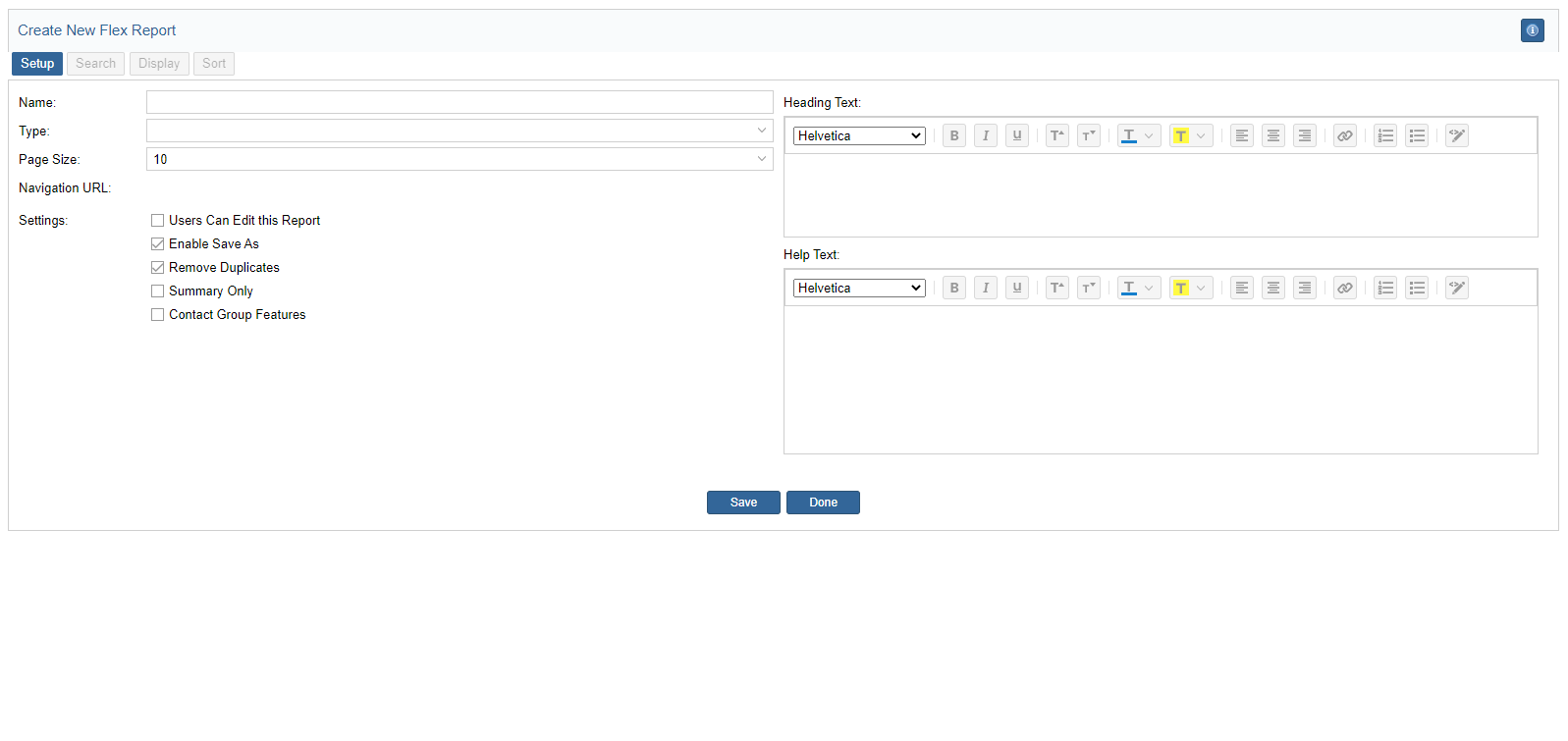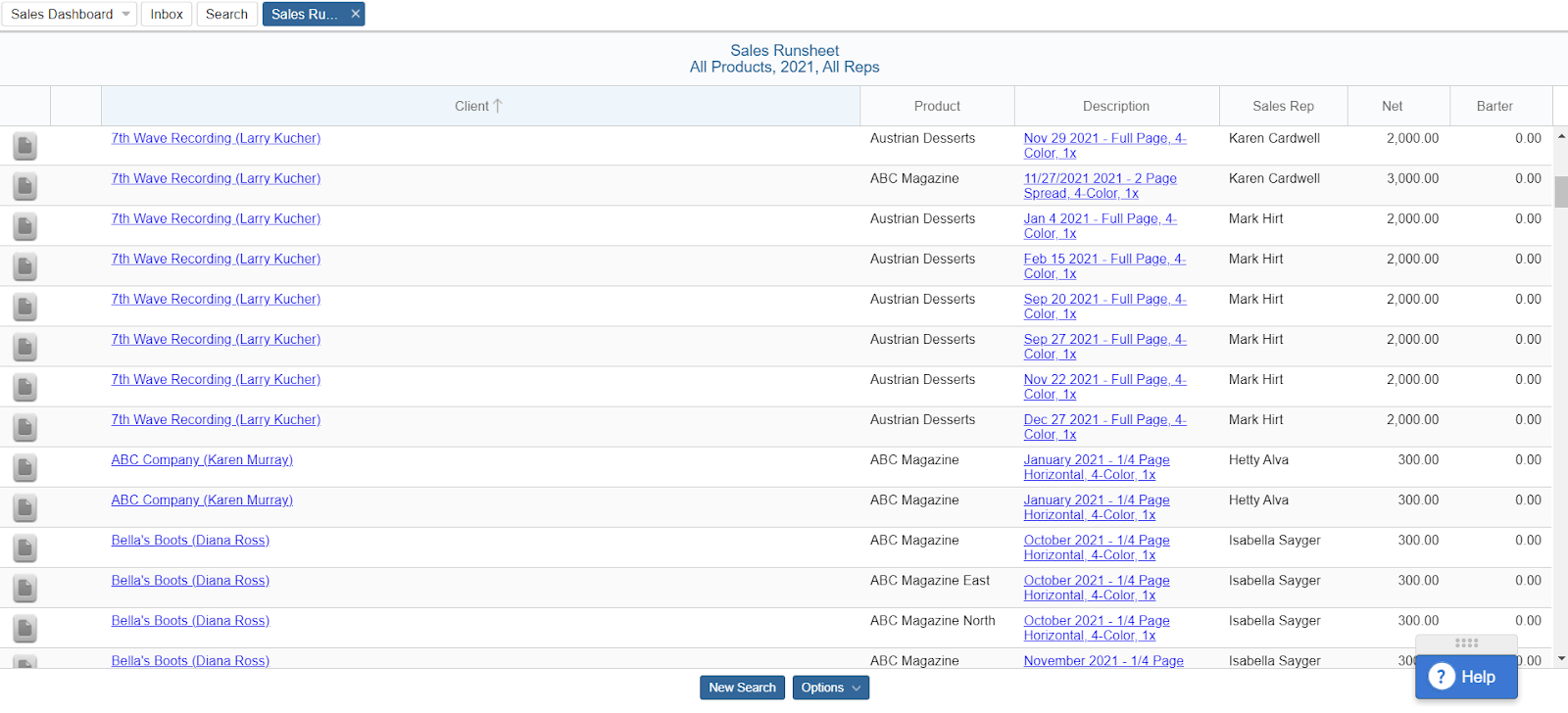 Goals Report
Track progress for different team members and departments, including Sales.
Sales Module
Get a detailed report of ad sales, including net, gross and barter totals, page rate, and balance by client for each product.
Comp List Report
Understand which clients and contacts are receiving a complimentary subscription.
Callbacks
Stay connected to sales and client service activity with detailed callback reports.
Unbilled Charges
Make sure all billable items are invoiced when reviewing charges by issue.
Pipeline Forecast
Project income based on the probability of closing active sales proposals.
Sales
The industry's most powerful opportunities module tracks your deals through customizable sales funnels.
Data Appending Tools
Our proprietary data appending tools include social media profiles, email verification, and company demographics.