Digital MAGAZINE SOFTWARE FOR FLAT-PLANNING
Online Pagination & Magazine Layout Software
Flat Plans, Web Versions, Tablet Editions, Digital Asset Management
From traditional print to mobile devices, our digital magazine software, Mirabel's DigitalStudio, is the ultimate solution for magazine flat-planning and pagination. Our user-friendly media management application offers unparalleled convenience throughout production while keeping your team on the same page — literally.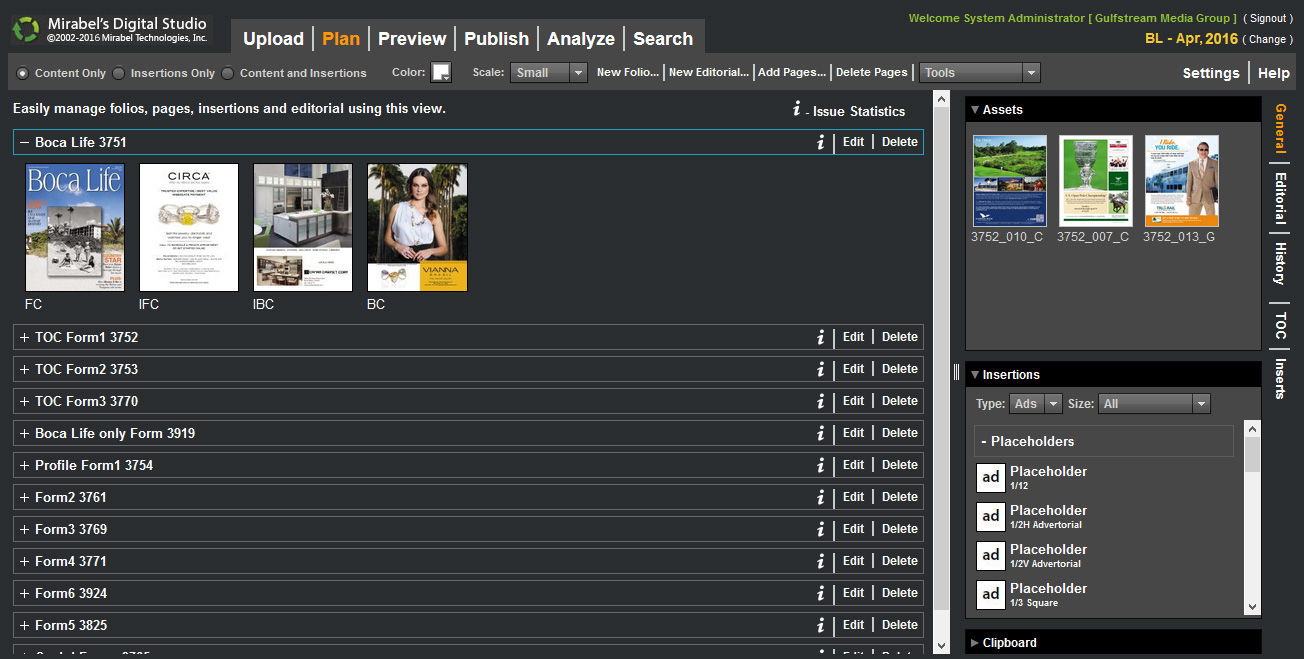 Digital Mapping and Pagination Software
While fluidly connecting through The Magazine Manager, our pagination software lets you transparently paginate your publication as live inventory changes. Accommodate ad units, positioning requests, and last-minute updates as the final layout takes shape.
One-Click Digital Publishing
Once a flat plan of your magazine has been finalized, publish your digital edition to Magazine Central, our newsstand app for iPad and Android tablets. Readers can browse through the magazine on the web or on our tablet app and access an extensive library of previous editions.
Digital Publishing Media Metrics
Our Page Views module tracks digital impressions, including ad clicks, social media shares, and advertiser's website visits from digital readers.
Adobe InDesign Integration
Export your flat plan to InDesign and move your ads back and forth from InDesign with our two way Synchronization tools.
Branded App Distribution
Need a branded app? Between iTunes, Google Play, and Amazon, we can help you build and share your branded app.