Every year, the World Press Trends report provides publishers and executives a crucial look at media industry trends and statistics. And while we must wait until year's end for the full report, WAN-IFRA's editor-in-chief did offer a sneak peek of their initial findings during last week's World News Media Congress 2022 in Spain.
In his presentation, Dean Roper spoke about the hurdles ahead for industries and the economy in general, beyond simply those that the news industry will face — "the rising costs of energy, for example, will continue to have an impact on printing and distribution costs" — and noted the 55% of new publishers surveyed who felt pessimistic about their business prospects in the coming year.
However, Roper also referenced a portion of publishers who were "bullish" about the future and had optimistic sentiments. "Certainly they have transformed their businesses, probably built around data, to be in that position," he said.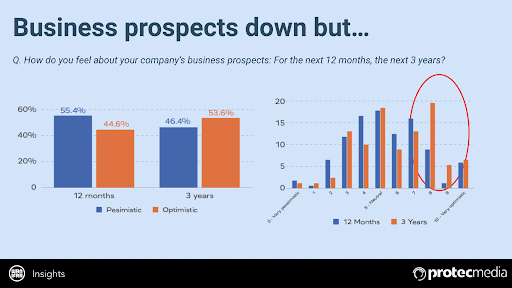 It is in those data-centric, business-transforming findings that we too are optimistic. Sure, transitioning teams to digital is kinda Magazine Manager's thing, but as WAN-IFRA's report demonstrates, it also provides a legitimate guiding light.
For instance, not only is digital reader revenue and digital advertising continuing to grow (16% and 10.3%, respectively), but the biggest area of growth is revenue from other supplemental sources (21.5%). "Publishers have been investing heavily in diversifying their revenue structures over the last few years, and these investments are now seemingly bearing fruit," says WAN-IFRA.
WAN-IFRA also asked the 167 news executives to what extent is it important for their organizations to invest in tech. Data analytics & intelligence was the top priority with 90%, followed by video (85%), audio/podcasts (81%), and CRM (80%).
"It is becoming increasingly clear that perhaps the most crucial foundation for a sustainable business is the relationship publishers build with their audiences and consumers," Roper said. "And at the heart of that is a comprehensive data strategy — especially first-party data."
How do you feel about the coming year? What tech will you be investing more in?
Be sure to keep an eye out for the full World Press Trends Outlook 2022 when it publishes later this year.
SEE FOR YOURSELF
The Magazine Manager is a web-based CRM solution designed to help digital and print publishers manage sales, production, and marketing in a centralized platform.