If you've ever sought out online marketing advice — or even just searched for the term "online marketing" — you've no doubt come across Neil Patel, the friendly face with countless videos, blogs, and tips about seemingly every marketing topic under the sun.
His NP Digital company recently released its first "Paid Media Fast Forward" report, which surveyed 1,000 paid search marketers about topics varying from Search Engine Marketing (SEM) and optimized targeting to AI.
"If there's one item that's completely changed the game with paid search, it's how consumer privacy expectations are shifting ad targeting," the report says. "From industry leaders to smaller players, advertisers don't have as much flexibility when creating hyper-specific targeting for campaigns."
The report points to the moving away from third-party cookies as well as privacy changes as reasons that ads require "more creativity and nuance than ever before."
One example: 82% of marketers are trying new tactics for Black Friday and Cyber Monday (which, at the time of NP Digital's survey, nearly half of them were planning campaigns around). Those new tactics included using YouTube Shorts or Instagram Reels in paid campaigns, using Google's Optimized Targeting or Audience Expansion, using GA4 insights for paid campaigns, using OTT advertising, and using TikTok Display Cards or Snap Context Cards.
Other insights in the report revolved around AI, which 26% of respondents have used for "copy or creative optimizations" within the last three months. 
"Of this group," the report says, "over a third of the surveyed marketers use it often, and an overwhelming 78% majority of them said the time and money invested was worth it."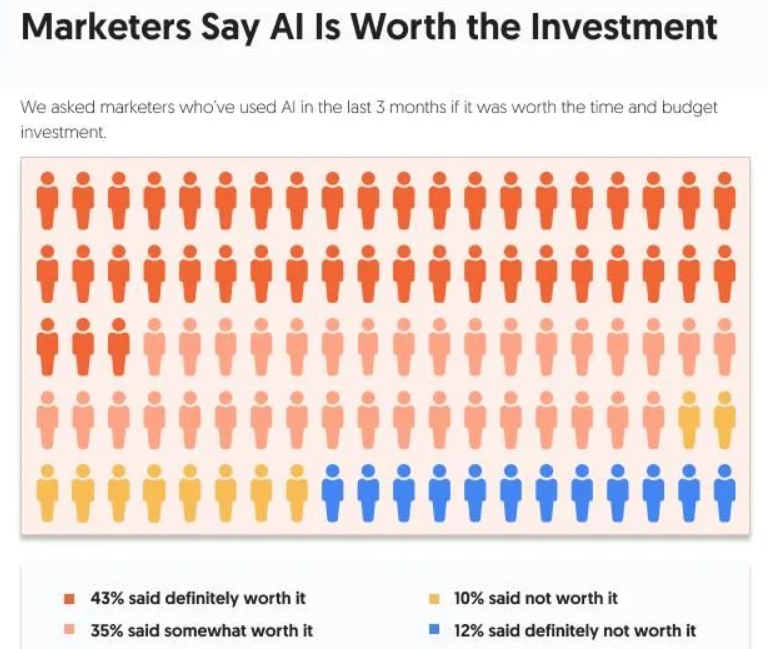 (Source: NP Digital)
The report concludes by acknowledging how there's always "a new batch of marketing trends each year," but paid media specifically and digital marketing in general will "always be an evolving business."
"How you deal with the shifts in culture, tactics, and tools is up to you," the report says. "Before you say no to something — or invest in a new tactic — stop and consider what your peers are doing in the space. And remember that some trends — like audio advertising or native advertising — may not make sense for your brand at all."
SEE FOR YOURSELF
The Magazine Manager is a web-based CRM solution designed to help digital and print publishers manage sales, production, and marketing in a centralized platform.