Most marketers feel their current media agency model either needs to improve or is unfit for the future, according to a new study by the World Federation of Advertisers (WFA) and MediaSense.
The report, entitled "The Future of Media Agency Models," found that just 11% of the 70 multinational brands surveyed believe their current model fits their future needs, with 45% saying they are looking for more flexibility and 37% looking for simplification through fewer and better integrated partners.
"Clients are looking for a more 'networked' model, where global agency capabilities can be leveraged to unlock speed, agility, and talent," writes Catherine Lautier, a Danone VP and Brand Champion within the People & Partners section of WFA's Media Charter, in the recently released report. "Yet this research reveals that the gap between expectation and reality is found to be largest for these very attributes. So, as an industry, we have work to do to come up with the models and approaches that unleash greater effectiveness."
Over the last two years, the agency model has seen greater consolidation of fewer partners (for 35%) and greater in-housing (for 29%). Brands that currently utilize in-house teams fulfill such services as performance media (38%), content development (38%), analytics and insight (35%), and social media (32%); planning and traditional paid media each came in as a fulfilled service for only 15% of those brands.
"Considering the increased demand for asset creation to enable cross-channel personalization at scale, it follows that for in-house performance teams to be successful, they need the requisite assets (content development) to optimize and measure (analytics & insight) the customer experience," the report says. "The relatively low share into (communications /connections/audience) planning … is less surprising given the need for a 360° perspective which goes beyond those disciplines managed in-house."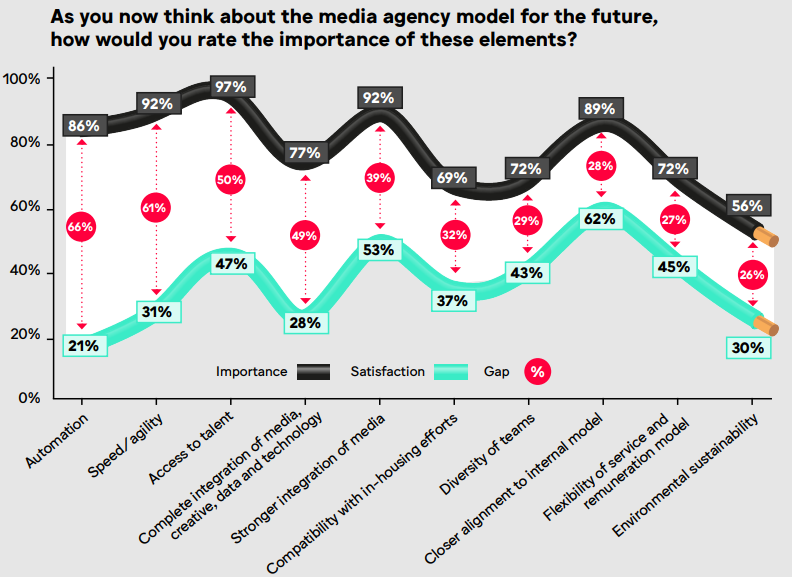 (Source: MediaSense & WFA)
MediaPost's Joe Mandese writes that the report "reveals relatively little immediate threat" to traditional agency planners and buyers, but that they will "need to become more agile, flexible and responsive to shifts in evolving media agency models."
SEE FOR YOURSELF
The Magazine Manager is a web-based CRM solution designed to help digital and print publishers manage sales, production, and marketing in a centralized platform.