Maybe it's the lingering firework sulfur talking, but today seems like a good day to check in with the British.
As part of its recent Language of Effectiveness survey, London's Marketing Week (with support from London's Kantar) interviewed 1,300 marketers about brand-building and discovered that more favor digital marketing to offline media — "a significant shift of attitudes."
In total, 86.7% of respondents believe "digital channels for content and advertising are an effective tool for building brands compared to the 80.1% who think the same of offline media." The survey credits B2B marketers for the attitude shift that long held digital to be more effective for short-term results, with 38.3% saying digital is "very effective" at brand-building (compared to 34.9% of B2C marketers).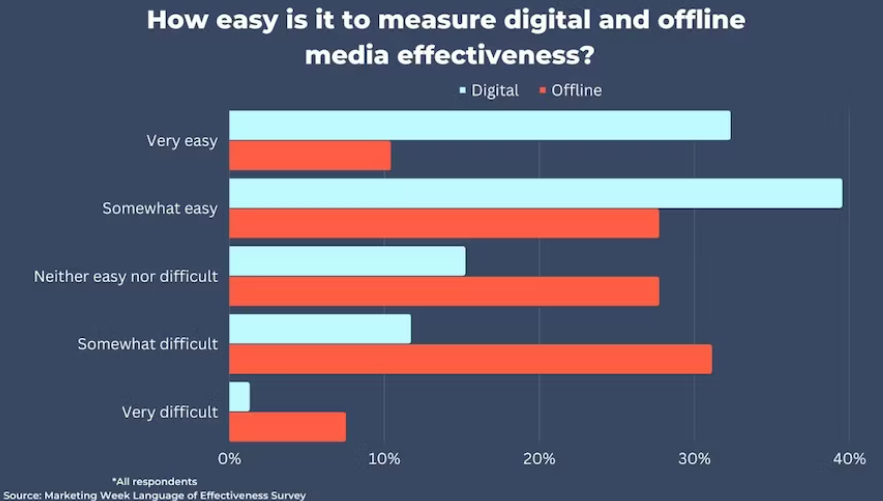 (Source: Marketing Week)
The one place B2B and B2C marketers were in relative agreement was "when it comes to digital being simpler to measure," Marketing Week said, with 71.8% believing it's easy to measure a digital campaign's effectiveness.
"Marketers said digital strategies require 'punchier creative' as consumers have a 'different mindset' when absorbing digital content," says Marketing Week. "But all these responses would indicate marketers do appreciate that digital and offline are two very different mediums."
SEE FOR YOURSELF
The Magazine Manager is a web-based CRM solution designed to help digital and print publishers manage sales, production, and marketing in a centralized platform.