A new study by UserTesting is looking at what American consumers think of AI, the roles it might play in retail, and, ultimately, their personal data preferences.
Of the 2,000 adults surveyed, 86% believe they know what AI is, though less than half (46%) know what it and its capabilities are. 
"They were comfortable letting AI auto-order household items when they ran low (36%), making reservations on their behalf (33%), and choosing their clothes for them (30%)," UserTesting's report says. "Meanwhile, tasks people said they would not trust AI with are their taxes (31%), driving (28%), and monitoring children (26%)."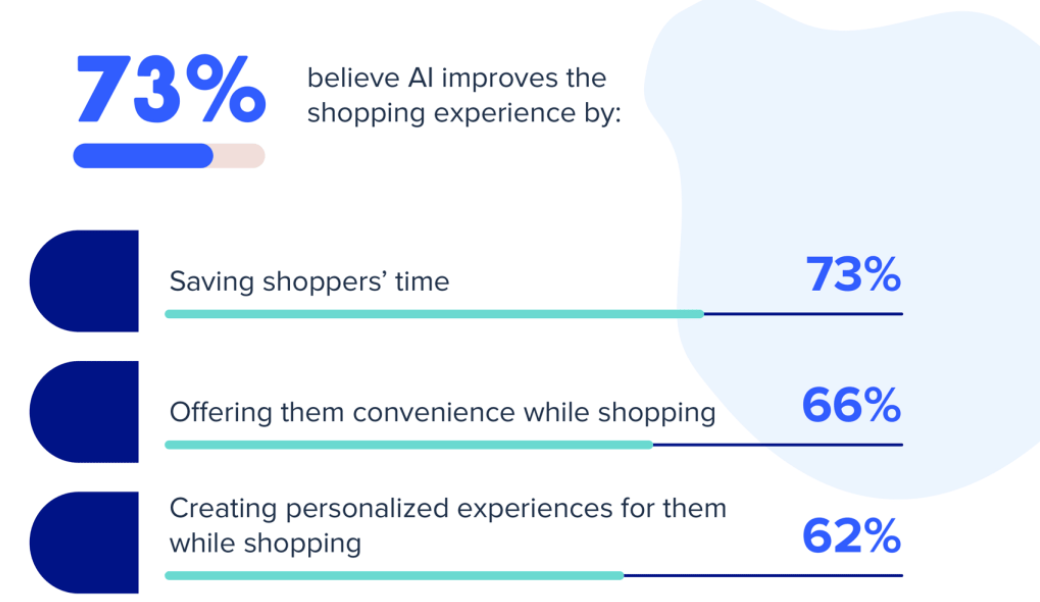 (Source: UserTesting)
The study, conducted in conjunction with OnePoll, showed that 70% are concerned about their privacy when using AI, specifically what's done with their personal data (the top concern for 72%) and about getting targeted ads (56%).
Still, most respondents (87%) said they're likely to share personal information with brands to save money. Information they'd be willing to share includes birthdate (52%), full name (45%), name of spouse or partner (44%), email address (38%), name of their children (36%), and social security number (34%).
"It's quite interesting to see this dichotomy so many people have with AI," says Lija Hogan, UserTesting's Principal, Experience Research Strategy. "So many seem to have a fear of AI or big corporations taking their data, but they're willing to give it away if the deal is good enough. What this shows us is a core misunderstanding of what AI is and how it's used. Many might think they know what it is, or they might be willing to give AI and companies access to certain personal information, but there's still an overall concern about its capabilities and how it can benefit them."
SEE FOR YOURSELF
The Magazine Manager is a web-based CRM solution designed to help digital and print publishers manage sales, production, and marketing in a centralized platform.