Video-lovers in the '80s made it known they wanted their MTV, and consumers today also want more videos, according to findings by Idomoo.
For its 2023 State of Video Technology Report, the video platform teamed with Atomik Research and found that 81% of consumers want brands who communicate with them to use more video. At the same time, 70% rarely or never receive video from brands.
"This represents a major opportunity for brands," the report says. "Relatively low-hanging fruit for those looking to boost engagement in a big way.
The percentage of respondents who want more video rises to 89% of those who are high earners (those with annual incomes of more than $150,000) and from younger demographics (Gen Z and millennials). The report also highlighted the emergence of personalized video, which it found is 3.5 times more likely to make a customer recommend a brand over a generic video.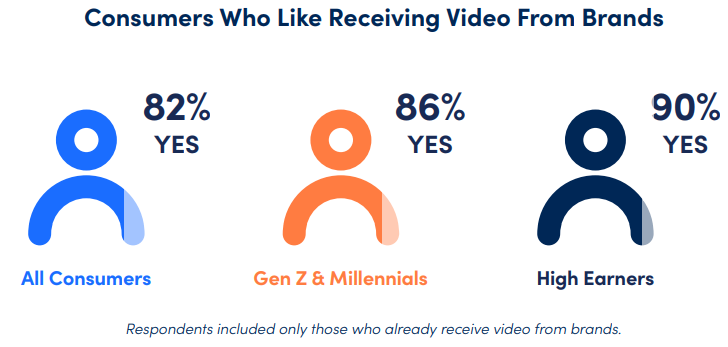 (Source: Idomoo)
"Based on survey responses, we found that video is most powerful when personalized, promoting positive feelings towards brands such as trust, loyalty, and purchase intent and also creating buzz through word of mouth."
SEE FOR YOURSELF
The Magazine Manager is a web-based CRM solution designed to help digital and print publishers manage sales, production, and marketing in a centralized platform.