Marketers — don't take it personal, make it personal!
Consumers want personalization, and most consumers (58%) are frustrated with generic and inconsistent messaging from the brands that engage with them, according to MoEngage's just-released Personalization Pulse Check Report 2023.
MoEngage polled 2,000 North American consumers — as well as international consumers in supplementary reports in Europe, Latin America, India, the Middle East, and South East Asia — and found that customers "prefer to hear more frequently from brands than previously believed, provided that the messages brands send them are highly personalized with relevant offers, discounts, or loyalty rewards." 41% of North Americans said they wanted weekly updates from their favorite brands, and 56% wanted a curated shopping experience.
If communication with a consumer is unrelated to their current shopping behavior, 32% would choose a different brand.
"Finding the solution to winning customer loyalty can be daunting for brand marketers," said Raviteja Dodda, CEO of MoEngage. "To do it well, marketers need to leverage customer data based on prior browsing and shopping behaviors to inform their customer engagement strategies. Consumers are making it clear what they want and expect from brands. It's up to marketers to deliver that experience to keep them coming back."
38.3% of customers were comfortable with personal info such as name, age, and location being used if it meant a better experience, with 28.9% being slightly comfortable and 10.1% not comfortable at all with the practice.
MoEngage's research of Europe and North America showed that the top channel with which consumers prefer to engage is a website, followed by in-person and mobile apps.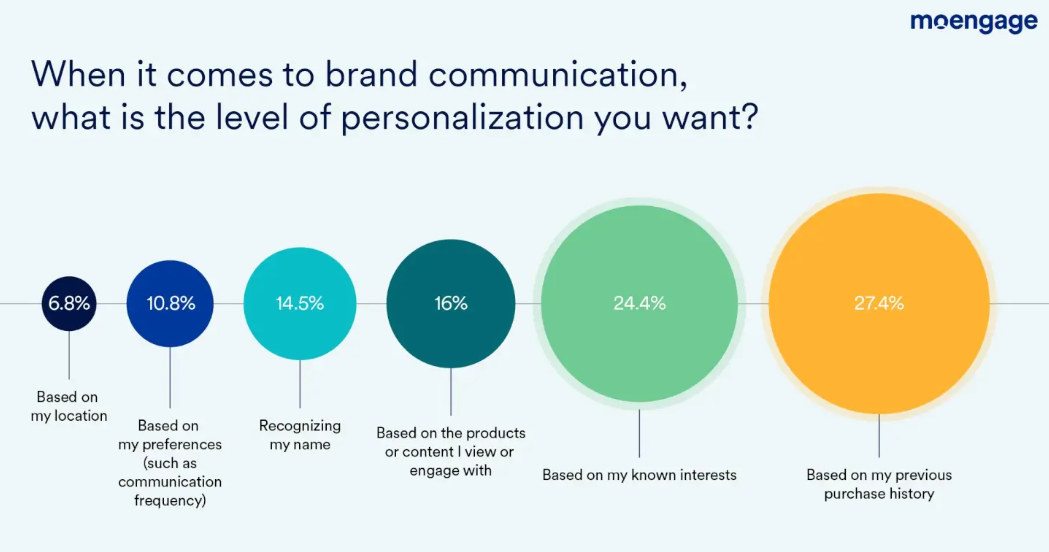 (Source: MoEngage)
In terms of personalization, 27.4% of Europeans and North Americans prefer it based on previous purchase history, with nearly a quarter wanting it based on known interests.
SEE FOR YOURSELF
The Magazine Manager is a web-based CRM solution designed to help digital and print publishers manage sales, production, and marketing in a centralized platform.