Halloween candy leftovers are still around, but in stores and online, it's clear what season we're in.
Retail season.
E-retail media is the focus of Havas Market's recent report, which found that ad spend is growing between 15% to 38% across global markets, with the U.S. market (and its $41 billion ad spend in 2022) more than six times larger than the other four countries analyzed.
"E-retail media — online advertising on retailer websites — has quickly become the fastest growing media channel, with a growth rate that is 200% greater than any other form of digital media," the report says. "This category represents huge business growth opportunity not only for retailers, but also has significant revenue potential for the entire e-commerce ecosystem."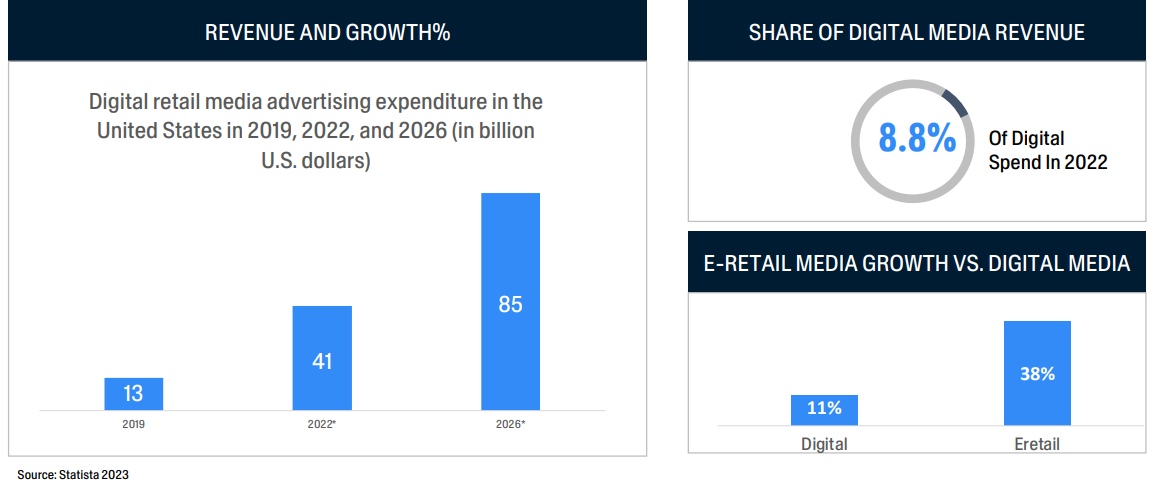 (Source: Havas Market)
The study notes that, by 2026, the U.S. ad spend is expected to double, reaching $85 billion. Still, the e-retail market has "untapped potential" for customers, retailers, and advertisers alike.
"E-retail media is now a core channel in media plans of advertisers universally, and accounts for 10% of all digital spend across the five countries we studied," the report says.
SEE FOR YOURSELF
The Magazine Manager is a web-based CRM solution designed to help digital and print publishers manage sales, production, and marketing in a centralized platform.