Email marketing continues to be effective for SMB marketers, with almost three-quarters of those recently surveyed seeing an ROI of $21 or more for every dollar they spent.
Upcity surveyed 300 marketers for its annual email marketing report, and found that 65% of SMB marketers send emails on a daily or weekly basis, with an even split between those two preferences of daily and weekly communications "in order to maximize lead generation and boost brand awareness."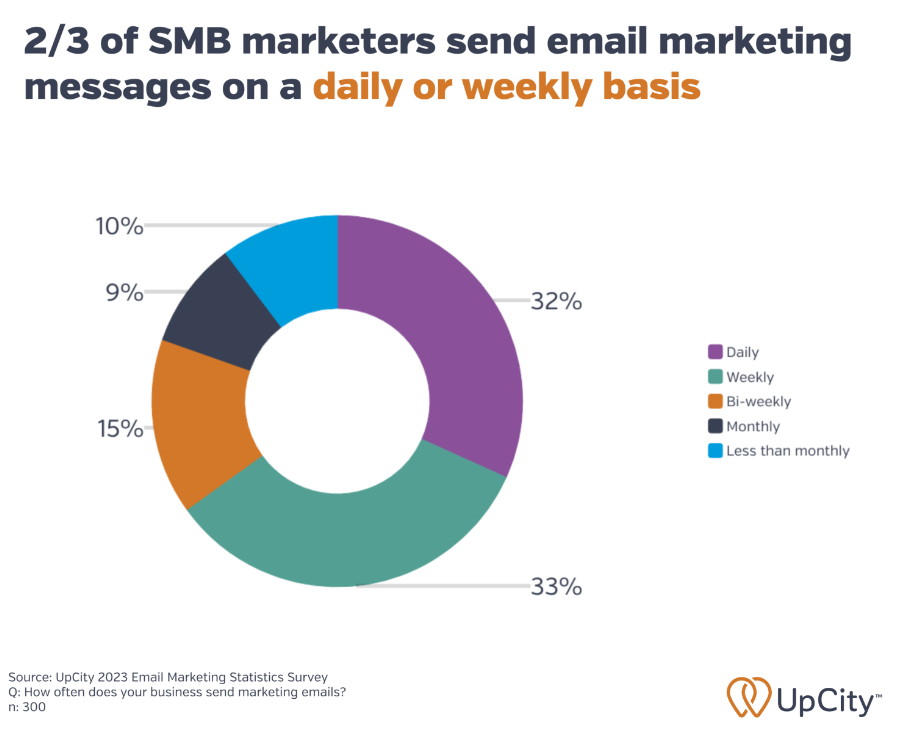 (Source: Upcity)
"Of course the ideal cadence will vary greatly depending on your business and how engaged your email subscribers are," Upcity's report says, "and we generally would recommend erring on the side of less frequent emails rather than overwhelming and alienating your subscribers with daily communication before your audience is ready for it."
In addition to the $21-plus ROI that SMBs see, the report found that more than half of the bigger-spending businesses (defined as spending more than $500/month) yielded an ROI of at least $31 for every dollar spent, as well as higher email open rates.
"In other words," the report says, "whatever your business is able to budget for email marketing — whether it's $50 per month or $500 per month — is likely to be a wise investment, and the determining factor might just be how much growth your business is prepared to handle."
SEE FOR YOURSELF
The Magazine Manager is a web-based CRM solution designed to help digital and print publishers manage sales, production, and marketing in a centralized platform.