Tinuiti recently released its From A to Gen Z research, highlighting exactly how Gen Zers are discovering and shopping for products.
Surveying more than 5,000 respondents across numerous generations, Tinuiti found that when it comes to discovering and ultimately purchasing new consumer products in the past year, Gen Zers are most likely to credit social media; for comparison, Boomers chose TV. Looking more closely at social media, 35% of Gen Zers said TikTok was the platform on which they discovered new products. 18% said Instagram, while 10% said Facebook; most Boomers, at 25%, chose Facebook.
"Gen Zers are naturally much more likely to use TikTok than older generations, with 64% of Gen Z daily internet users saying they use it at least monthly, by far the highest share of any generation studied," the report says. "Greater use of TikTok has also instilled a greater sense of trust in the platform for Gen Zers, as 13% chose it as the social platform they most trust to protect online consumer privacy, compared to just 3% of Boomers."
Gen Zers are more likely to use QR codes while in stores, and they find photos and videos most helpful when researching products online. Additionally, they're the least likely to like mass-appeal ads, showing what Tinuiti says are "relatively strong preferences for ads that were personalized based on past actions or for offers that were created to appeal to people with similar demographics or interests."
"Effective Gen Z marketing requires strong targeting combined with tailored creative, even as changes in online tracking and targeting aimed at protecting consumer privacy make it more difficult over time," the report says. "Gen Zers were three times as likely as Boomers to prefer to allow tracking to receive more relevant ads when using online news and media sites, rather than opt out of tracking and receive less relevant ads."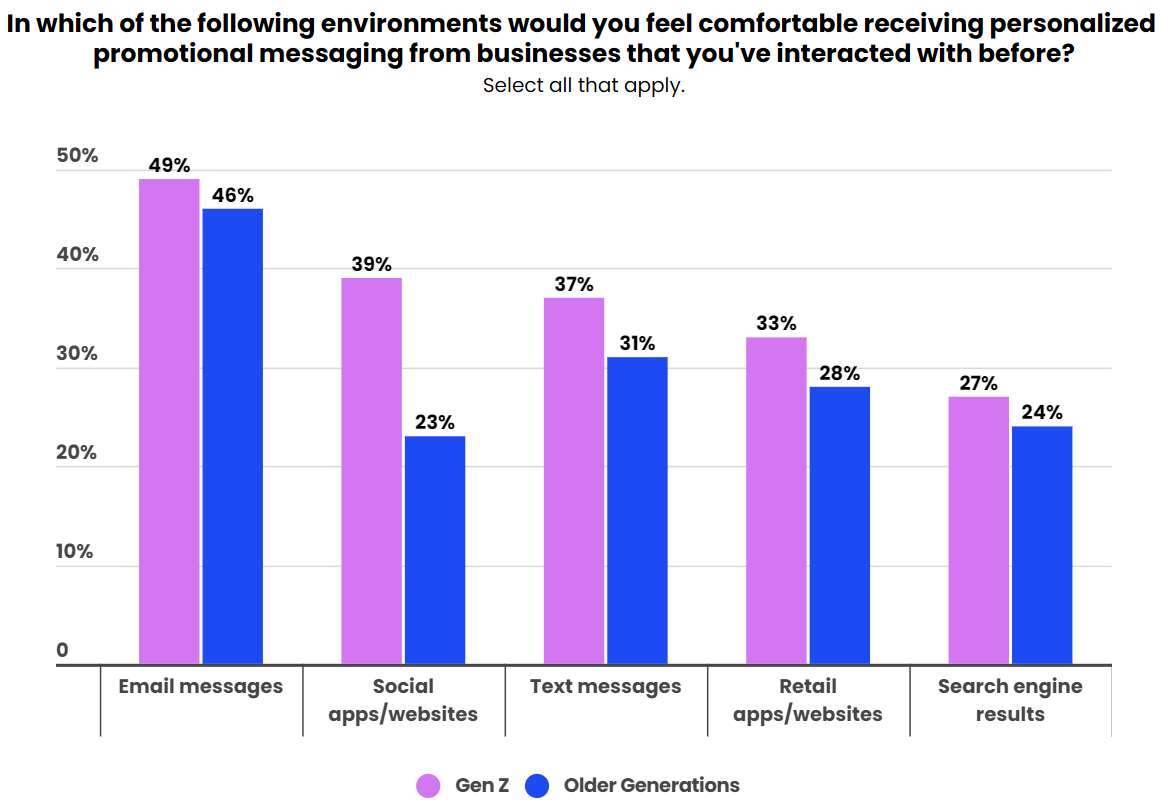 (Source: Tinuiti)
Gen Zers, like the other generations surveyed, preferred email for any personalized messages, but were also "more open" than other generations to channels like texts and apps for receiving those messages. 
"The two most attractive perks to Gen Z were free shipping and coupons/discount codes, with 64% of Gen Z respondents selecting one of these two options as the benefits they'd most likely provide an email address for," the report says. 
SEE FOR YOURSELF
The Magazine Manager is a web-based CRM solution designed to help digital and print publishers manage sales, production, and marketing in a centralized platform.