Who says young people aren't paying for news?
According to a new report from the American Press Institute, 60% of Americans under the age of 40 are paying for or donating to news in some capacity, including 51% of Gen Z (ages 16-24), 63% of younger Millennials (25-31), and 67% of older Millennials (32-40). "The numbers suggest a real potential for sustainable revenue," the report says, "if new organizations, whether legacy or start-up, can create content Millennials and Gen Zers find valuable."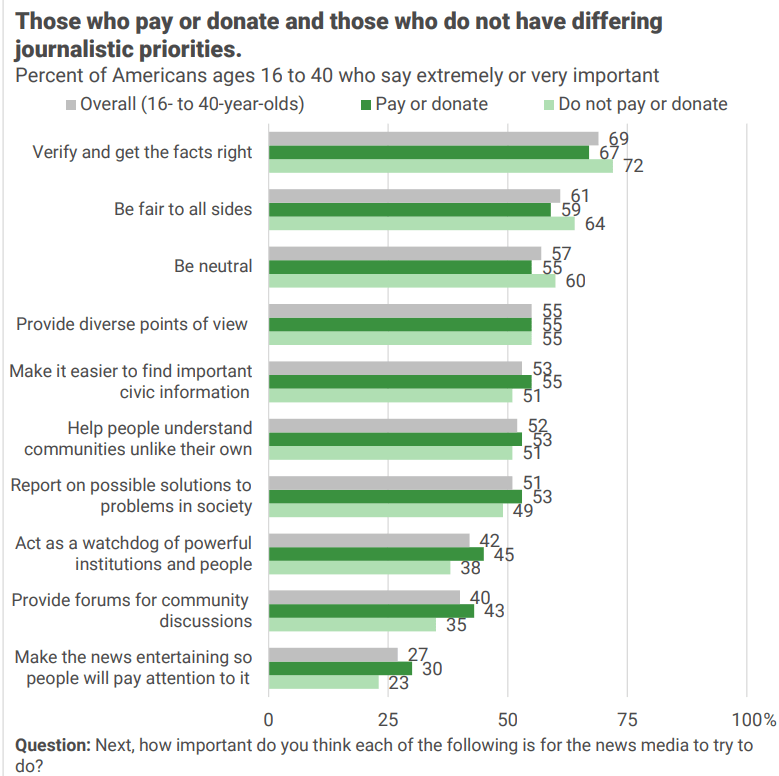 (Source: American Press Institute)
The report found that news-payers and donors are more likely to actively seek out news as well as use both traditional and social media sources to get that news. "Yet despite being more active," the report says, "the majority of Gen Z and Millennials who pay for or donate to news 'bump' into news more than seek it out." 
Additionally, payers and donors are just as likely as those who don't pay or donate to ultimately report feeling worn out by the news the longer they stay online, meaning news fatigue isn't necessarily the reason they won't pay for news.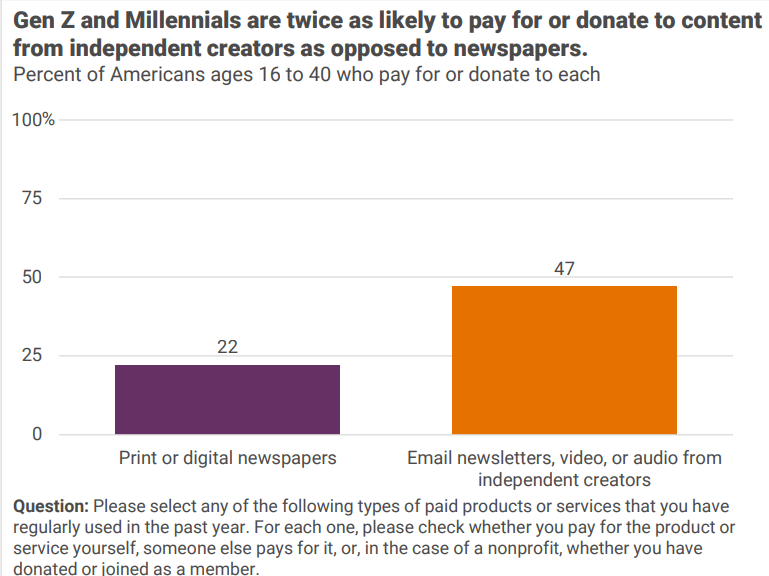 (Source: American Press Institute)
One of the other big takeaways, the report says, is that news organizations could learn from independent creators, who twice as many Gen Z and Millennials supported via their email newsletters or video or audio than they supported newspapers and other legacy sources.
"News organizations should evaluate potential reasons for this," the report says, "such as perceived authenticity of individual voices; the formats or style of content; or even the often-multiple ways individuals can support creators, through recurring or one-time payments."
SEE FOR YOURSELF
The Magazine Manager is a web-based CRM solution designed to help digital and print publishers manage sales, production, and marketing in a centralized platform.