It's not just your imagination — the martech market is in fact growing and improving at an incredible rate. 
According to new numbers from LXA's third annual State of Martech and Marketing Operations (a report co-produced with Tealium), that market is worth $669.3 billion globally, up 31.5% from 2022. 
"This increase has been driven by a range of factors," the report says, "including continued investment in digital transformation, the need for tech to help organizations shift towards a first party data strategy, as well as the popularity of AI-powered technologies."
Additionally, martech accounts for 30% of marketing budgets, up 24% from last year, while labor costs have decreased from 35% to 28%. More than 80% of CMOs expect their budgets to increase even further in 2024.
"Despite this, 50% of CMOs still see budget constraints as a barrier to martech investment," the report says. "This may reflect vendor price increase, or perhaps that CMOs would always like a little more budget."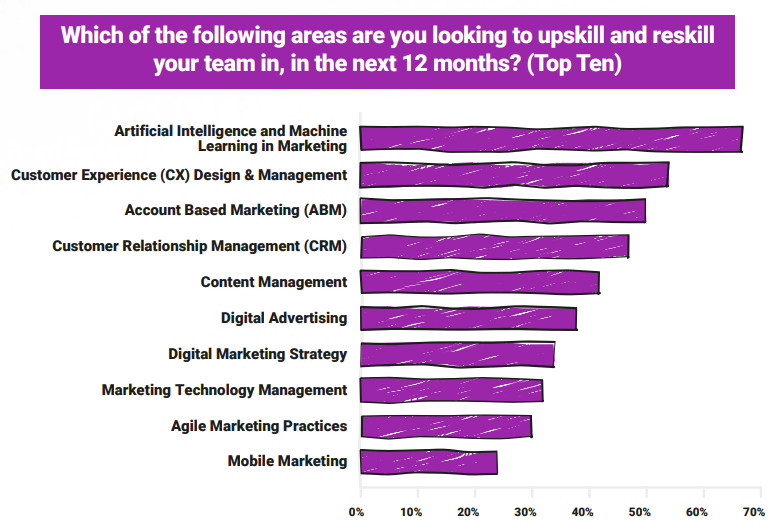 (Source: LXA)
AI and machine learning was the most popular area that CMOs were looking to upskill/reskill team members in. 73% said they believe AI, over the next 24 months, will help improve efficiency and the effectiveness of marketing. But the report points out that game-changing AI tools are already available, some of which are in existing platforms that may be part of current martech stacks. 
"Take the time to review the capabilities of these tools and adopt this functionality where possible," the report suggests. "Continuously monitor the evolving landscape of emerging technologies and AI-powered tools. Stay abreast of developments in these areas and assess their relevance to your marketing strategies. Develop a proactive approach to integrating these technologies into your martech stack, as they can offer novel opportunities for enhancing customer experiences, data management, and marketing effectiveness."
SEE FOR YOURSELF
The Magazine Manager is a web-based CRM solution designed to help digital and print publishers manage sales, production, and marketing in a centralized platform.