"Shopping around" has taken on a whole new meaning now that shoppers really don't have to go "around" anywhere anymore.
"For brands to be successful, they must identify opportunities for better customer service and tailor their offerings accordingly," says the introduction to MoEngage's Global Consumer Trends Report (North American Edition). "The best way to do this is by investigating consumer behavior and understanding customer preferences and expectations."
And by and large, that behavior revolves around the screens consumers rely on to find optimum value.
MoEngage surveyed more than 3,000 North American shoppers and analyzed more than a billion consumers and their online activities. They found that 55.8% of those surveyed prefer purchasing new products through mobile apps and sites, while 53.6% of the shoppers will visit an app or site more than 3 times before making a purchase.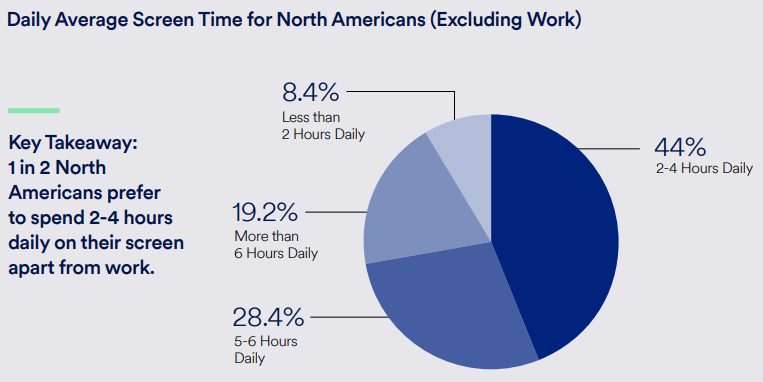 Daily Average Screen Time (Source: MoEngage)
"Our report shows that North Americans have shifted their attention away from Fintech platforms and have become more active on Shopping, Streaming, and Banking platforms," the report says. "In addition, consumers have prioritized Health, Lifestyle, and Entertainment more than ever."
On Shopping platforms, MoEngage found 17% growth in daily active users and 16% growth in customer stickiness.
"Brands can achieve sustainable growth by making data and insights their weapon to understand the pulse of their customers and cater to their needs and wants."
SEE FOR YOURSELF
The Magazine Manager is a web-based CRM solution designed to help digital and print publishers manage sales, production, and marketing in a centralized platform.