A new report on search advertising campaigns found that CTR, CPC, and CPL are all up while conversion rates are down, suggesting the "search ads landscape is throwing more challenges our way."
WordStream by LOCALiQ looked at more than 17,000 campaigns across 23 industries over the past year (April 1, 2022 through March 31, 2023), with about 80% of those campaigns being Google Ads-based and the rest being with Microsoft Ads.
Crunching the above trends, the study found that 91% of industries saw both an increase in cost per lead as well as an accompanying decrease in conversion rates, though the YoY increase has slowed from where it was in 2022's data.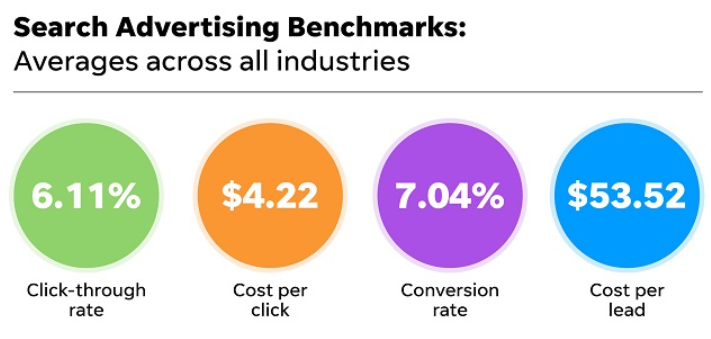 (Source: WordStream by LOCALiQ) 
While diving deep into each industry, the study highlights how vital Google Ads reporting and tracking are to lead generation and for, as one expert put it, "delivering a clear picture of the health of your PPC performance."
"You can have a high cost-per-click but an optimal lead cost because your conversion rate is great," says Brett McHale, founder of Empiric Marketings. "This shows that optimizing for the right metrics for your business can pay off substantially from a strategic perspective. My top tip for improving PPC results is to focus on how you structure the account and campaigns around your goals. Focus on the metrics that are most aligned with your PPC advertising goals and structure your ad account to maximize the performance of those metrics."
SEE FOR YOURSELF
The Magazine Manager is a web-based CRM solution designed to help digital and print publishers manage sales, production, and marketing in a centralized platform.