What holds true at the restaurant is just as important in digital publishing — don't forget the apps!
During a webinar for their 2023 State of the Global Digital Publishing Market Report, Pugpig founder and CEO Jonny Kaldor emphasized the potential of apps in an ecosystem where consumers continue to spend more time on mobile devices and publishers continue to prioritize subscriptions and memberships.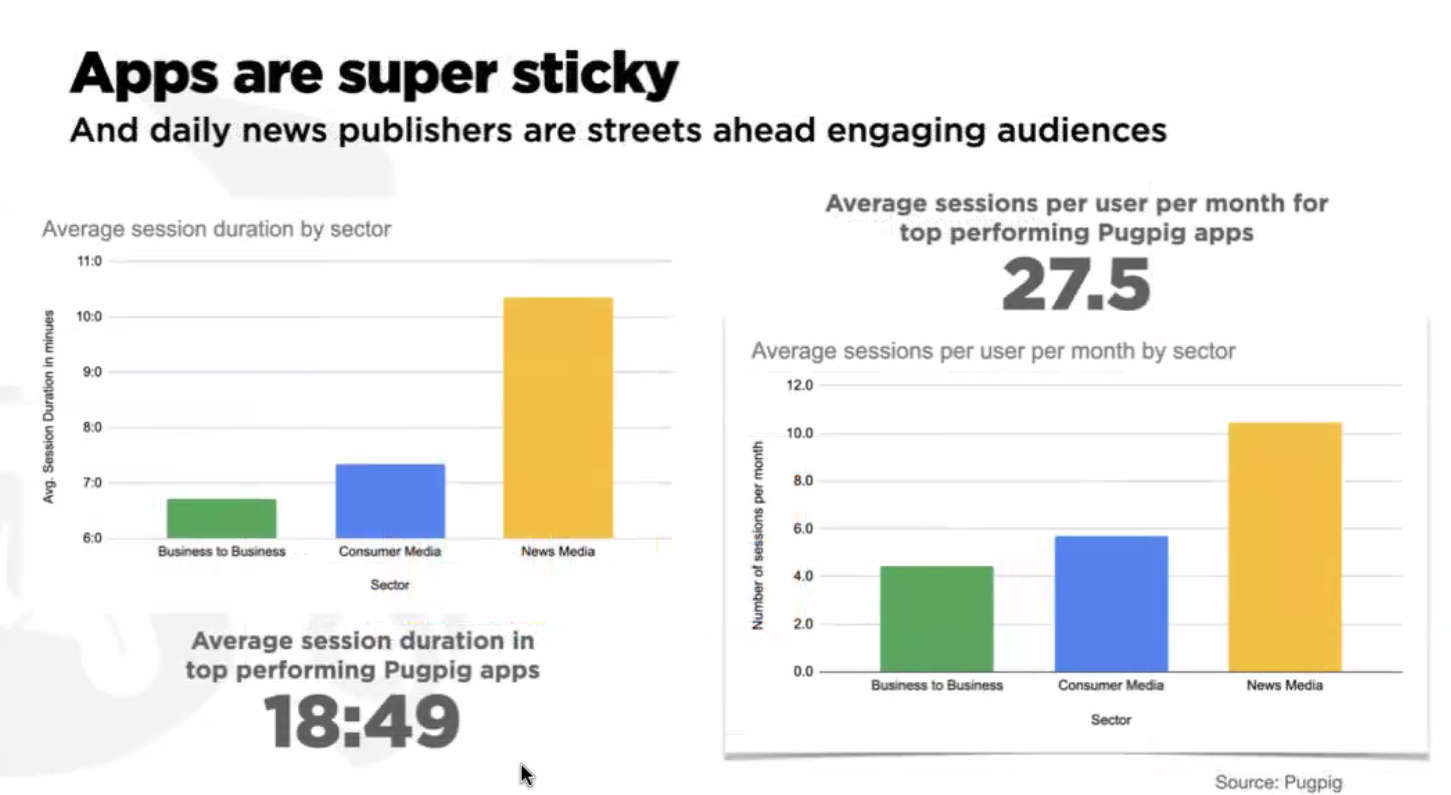 (Source: Pugpig)
Looking at the sectors within Pugpig's publishing platform, Kaldor showed how the news media sector held both a higher average session duration (between 10 and 11 minutes) as well as a higher average number of sessions (about 10 per month) in their apps, dwarfing both consumer media and B2B in key metrics that are a "really good indicator of the degree of engagement."
"I think it's super-encouraging that there is a way of engaging with readers which is way, way, way stickier than you're able to do with your bigger audiences through browsing on the internet," he said.
SEE FOR YOURSELF
The Magazine Manager is a web-based CRM solution designed to help digital and print publishers manage sales, production, and marketing in a centralized platform.