More than a third (36%) of all website traffic was driven by organic search, according to recent research of six key industries.
Conductor's focus on organic SEO traffic led them to look at more than 600 enterprise domains to see if search remains "the most cost-effective and impactful channel in the long term." 
And according to MediaPost's reporting, it still is.
To better see traffic trends, including how much organic traffic certain industries received, the researchers categorized the domains of leading brands into six economy-driving industries expected to drive revenue growth in the next decade:
Technology

—

41% organic traffic

Healthcare

—

39%

Professional services

—

39%

Travel and hospitality

—

35%

Retail

—

32%

Finance

—

28%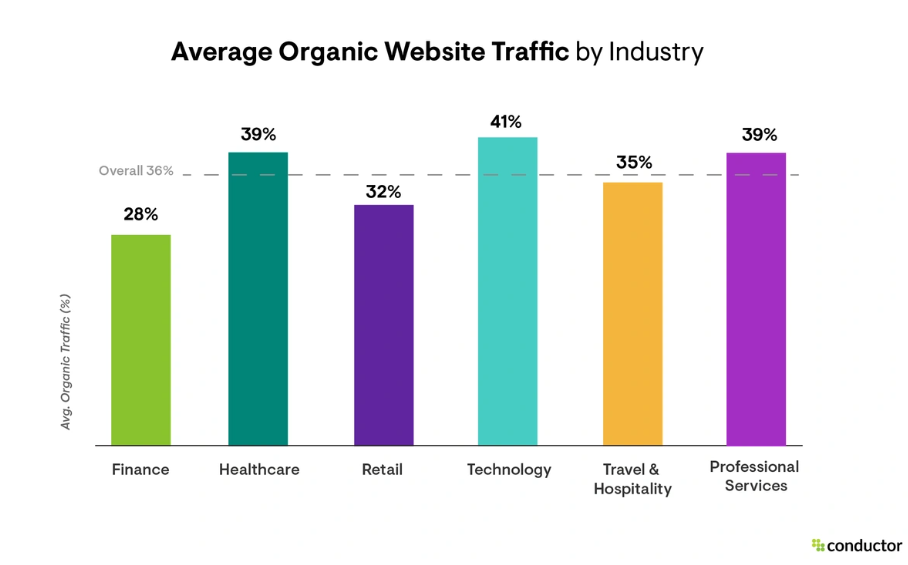 (Source: Conductor)
"Real estate had the highest monthly organic traffic on average among the sub-industries," MediaPost writes. "These sites ranked well on search-engine results pages (SERPs) because they leverage programmatic SEO to automatically generate landing pages for states, cities, and neighborhoods, according to the report."
"Understanding the latest ranking in Google — as well as trends for the top rich search result types by industry — can be one of the best ways to gauge whether the company provides the best information to those looking for answers, according to the report."
SEE FOR YOURSELF
The Magazine Manager is a web-based CRM solution designed to help digital and print publishers manage sales, production, and marketing in a centralized platform.