At some point, the necessity of having a cookie alternative will hit advertisers of all industries. If the latest numbers from 33Across are any indication, the impact of that hit may surprise and even broadside most.
In looking at the programmatic transactions on its exchange, 33Across found that most still use cookies during the process. And while most industries are incorporating alternatives somewhat — for instance, retailers have increased their non-cookie inventory investments by 77% — only insurance has a sizable start in embracing the cookieless future, with only half of its buys coming from cookies.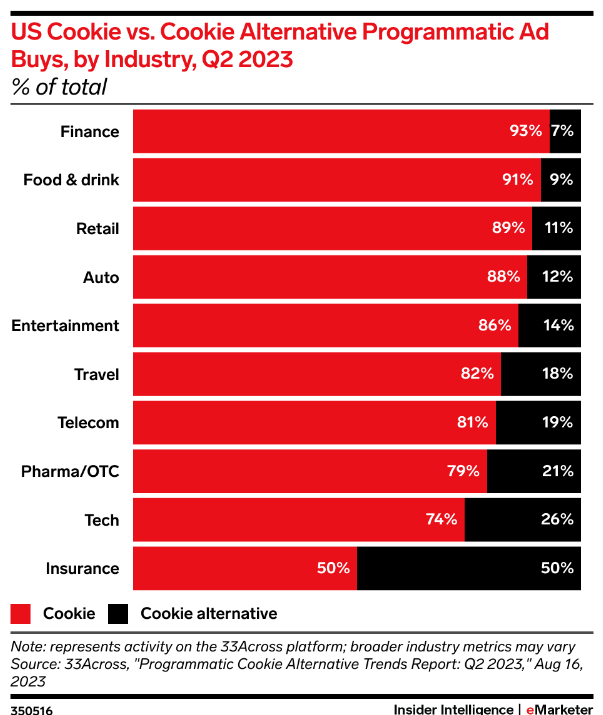 (Source: Insider Intelligence)
Insider Intelligence says advertisers have been slow to adopt alternatives because of skepticism around Google's ever-moving deprecation date. But, as Insider Intelligence analyst Evelyn Mitchell-Wolf said during a recent webinar, "it seems to me like we've passed a point of no return."
"I think by this time next year, third-party cookies will be no more."
SEE FOR YOURSELF
The Magazine Manager is a web-based CRM solution designed to help digital and print publishers manage sales, production, and marketing in a centralized platform.