SurveyMonkey released its "State of Retail Report," and amongst the variety of retail intel about the ever-increasing importance of flexible shipping, return policies, and personalization were some interesting tidbits about subscriptions.
"Subscriptions, which used to be the domain of streaming services and software, have expanded as a purchase option for a wide range of products — from food boxes to household supplies, beauty products, and clothing," the report says. "Retailers love subscriptions for recurring revenue streams; consumers like easy access to products and discounts."
In their findings, only 15% of Gen Zers and Millennials don't have any subscriptions; as a whole, they are "willing to sign up for just about anything." 55% of Boomers and 42% of Gen Xers don't subscribe to anything.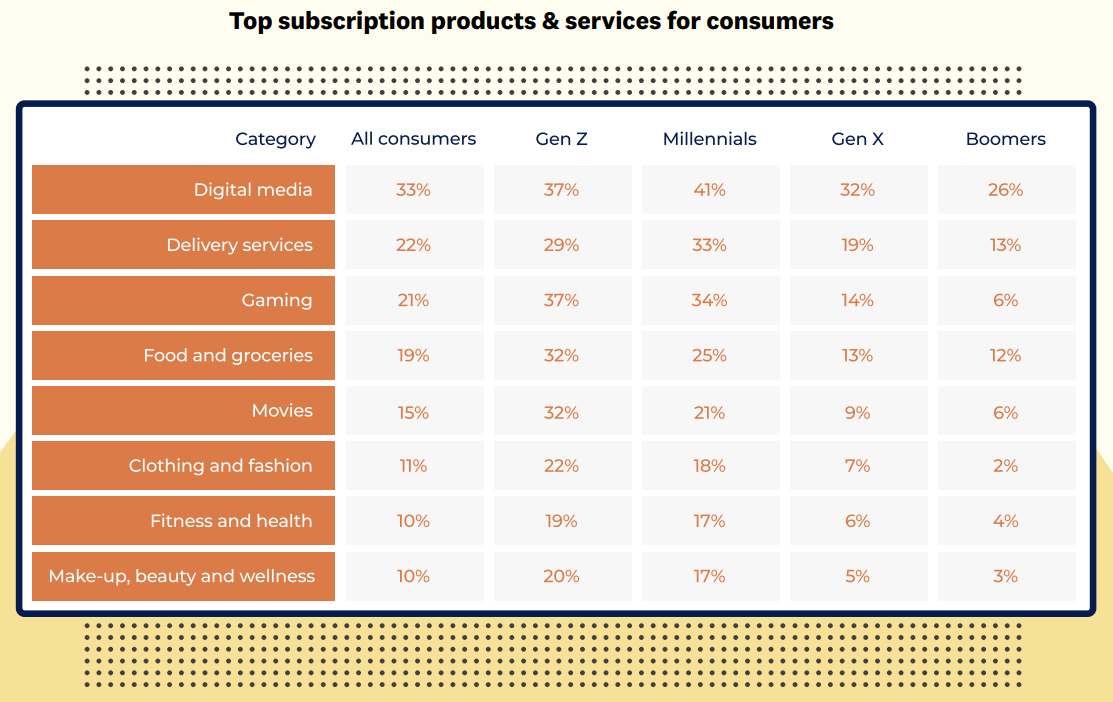 (Source: SurveyMonkey)
As far as reasons to subscribe, 43% of consumers sign up because of cost, either because of discounts or it being cheaper than buying one time. 37% sign up because the product or service is only available via subscription.
(Source: Insider Intelligence)
But companies, beware: consumers don't like the rug pulled out from underneath them. "Despite their willingness to consider a subscription, consumers don't want to be forced," the report says. "Nearly three-quarters (74%) of consumers are likely to stop purchasing a product or service that switches from a one-time purchase to a subscription model."
SEE FOR YOURSELF
The Magazine Manager is a web-based CRM solution designed to help digital and print publishers manage sales, production, and marketing in a centralized platform.