"Attention has not yet translated into widespread adoption of AI."
That's what dentsu is saying in its recent Generative AI 2023 report, which surveyed 1,000 U.S. adults last month about this technology of tomorrow and how it's actually being used today.
Only 27% of those surveyed have used generative AI tools, with most of those using ChatGPT. With 42% not having used them but interested, that leaves 31% who have not and are not interested in using these tools.
"While close to 4 in 5 consumers are convinced generative AI is the future," the report says, "less than 2 in 5 are excited about that future. That leaves over 3 in 5 consumers either concerned or undecided."
Of the applications that consumers are most excited about for their day-to-day lives, 37% said helping with daily tasks, 36% said improving accessibility for those with disabilities, and 33% said automating repetitive tasks.
"People are most excited by tangible applications of AI," the report says, "but need a deeper understanding of how it will impact their day-to-day."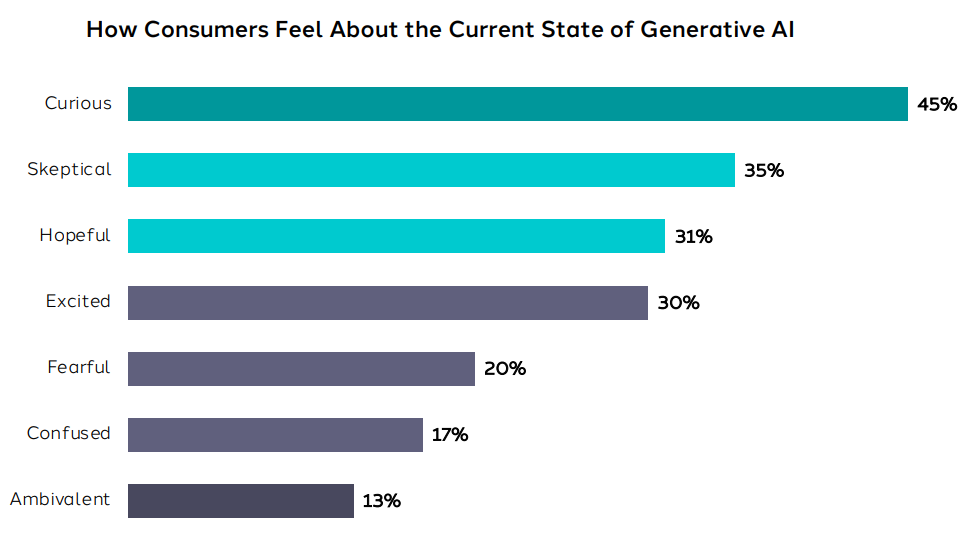 (Source: dentsu)
The report went on to expand upon the implications of this research for marketers, specifically in addressing skepticism and identifying business opportunities ahead of mainstream adoption.
"The most popular tools are limited to the same ones making headlines," the report says. "The space is ripe with opportunity to capture consumer demand."
SEE FOR YOURSELF
The Magazine Manager is a web-based CRM solution designed to help digital and print publishers manage sales, production, and marketing in a centralized platform.