Instagram, a photo-and-video-sharing platform, doesn't initially seem like the best place for a magazine to thrive. Captions are capped at 2,200 characters and links can't be clicked on or copied and pasted. So, how does a magazine successfully maneuver the limited offerings of one of the world's biggest social media networks? Like this:
1.The Cut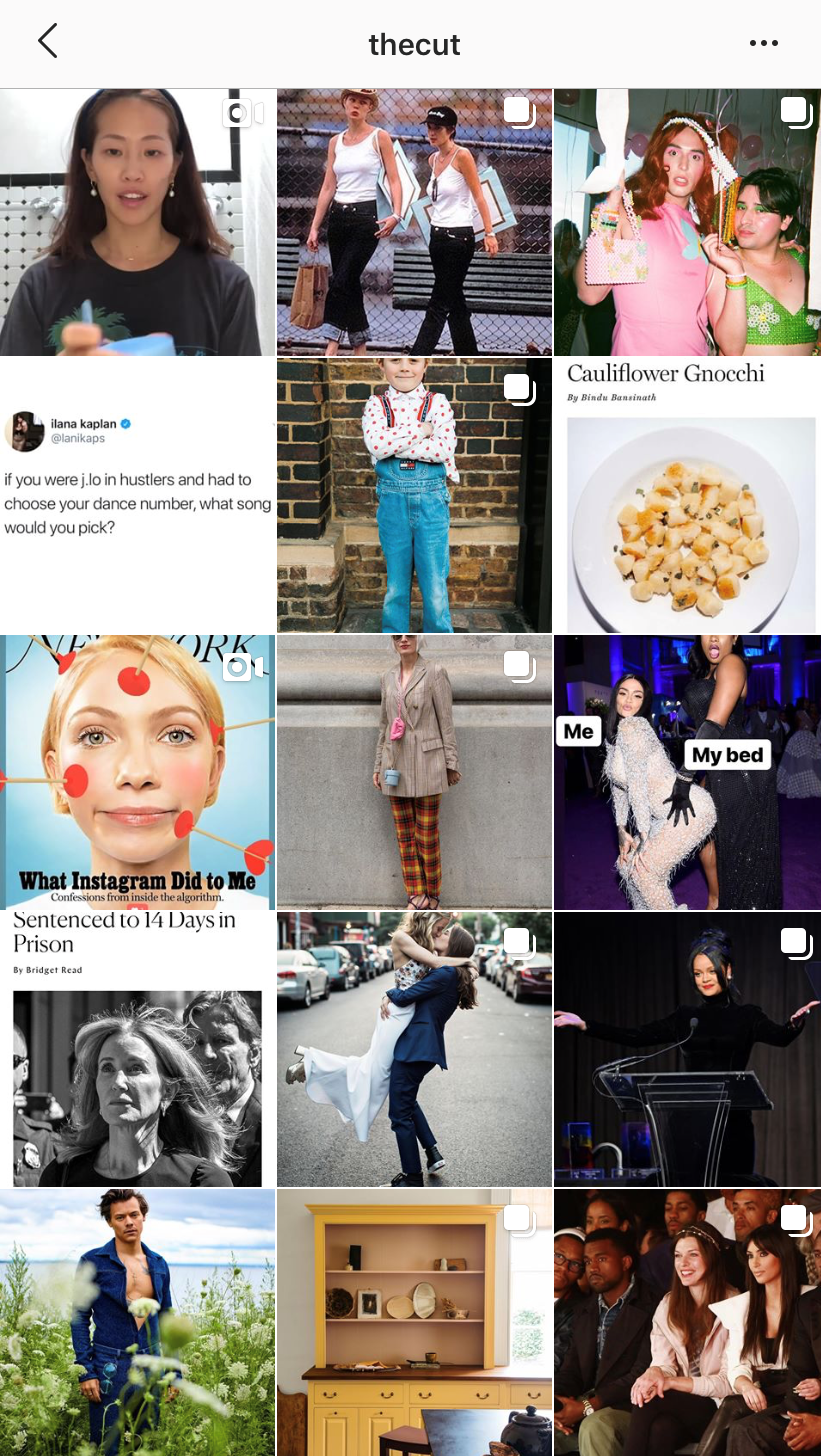 This New York Magazine vertical, which covers fashion and women's interests, has its Instagram strategy down to an art. As a digital-only publication, it kind of has to.
What it's doing right
The Cut's constant flow of relatable memes, quotes and celebrity photos appeals to its female, mostly millennial followers who then share these posts on their own accounts.This means increased exposure for The Cut's content.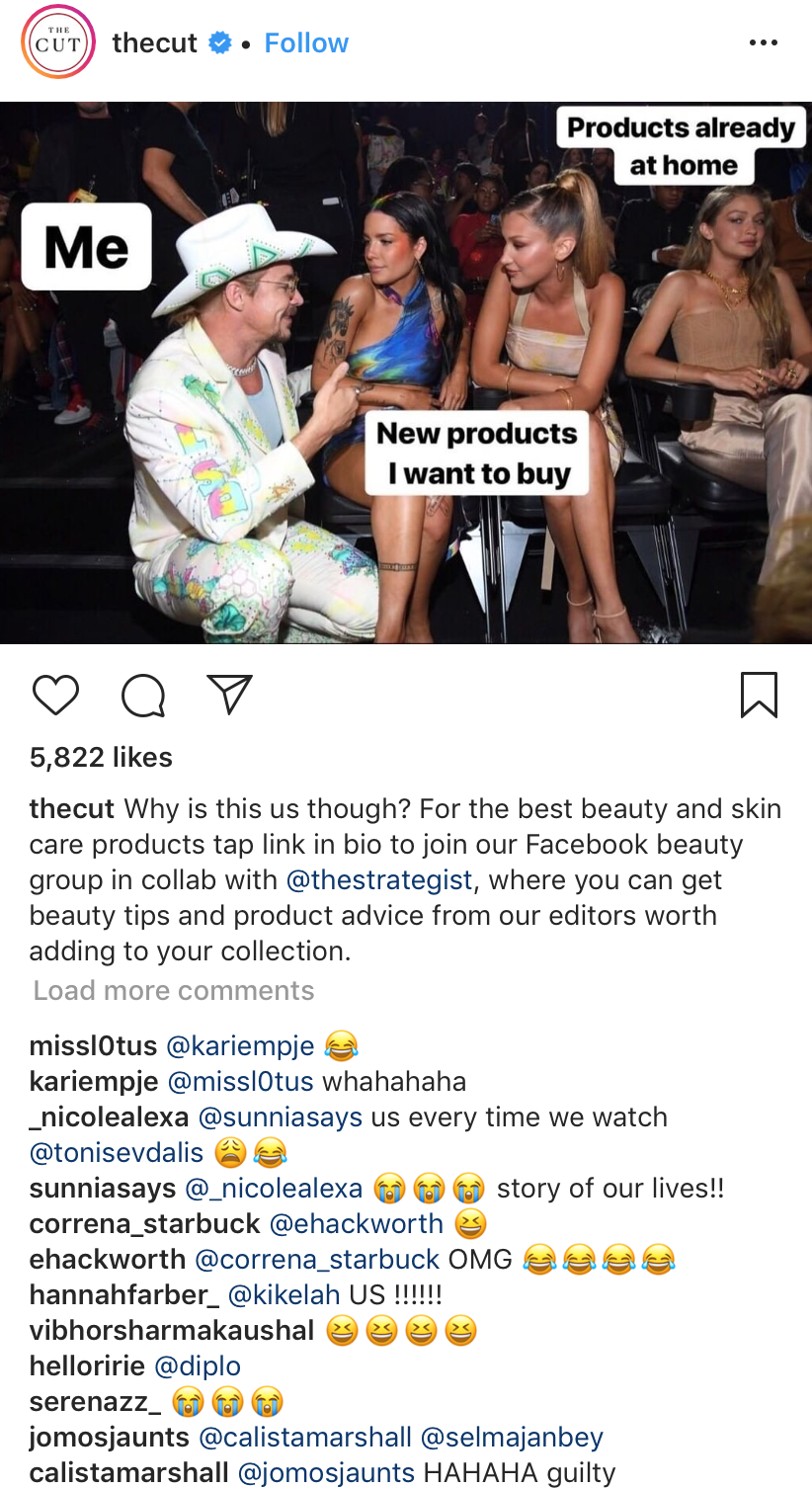 Most publications are already doing this, so it's unfair to give credit only to The Cut, but employing extensions like Linktree or Like2Buy as the link in your bio makes for a smooth user experience when it comes to reading the stories referenced on your news feed.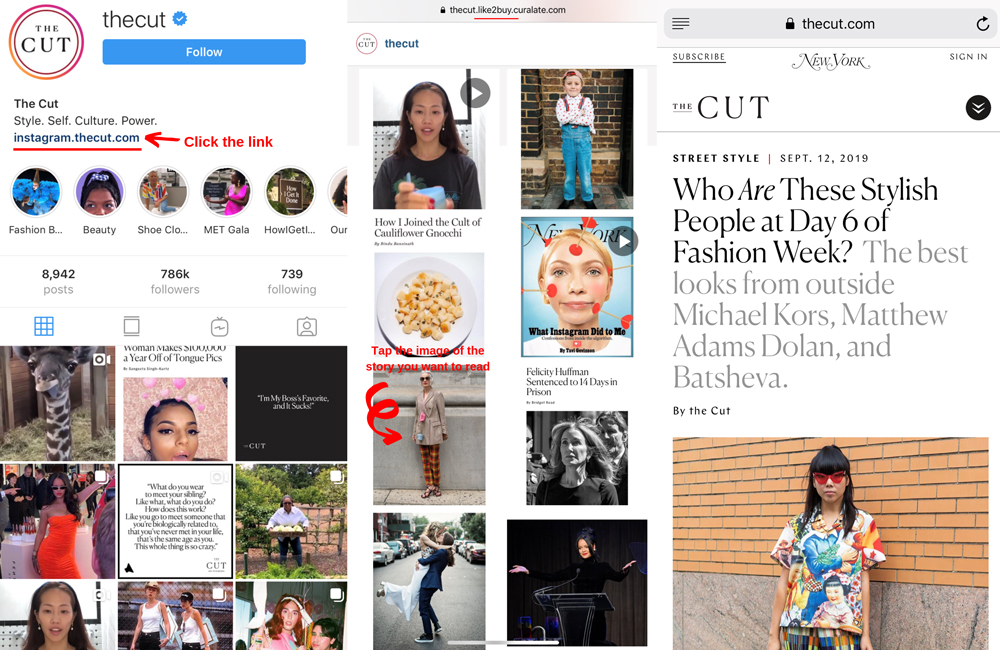 2. Vanity Fair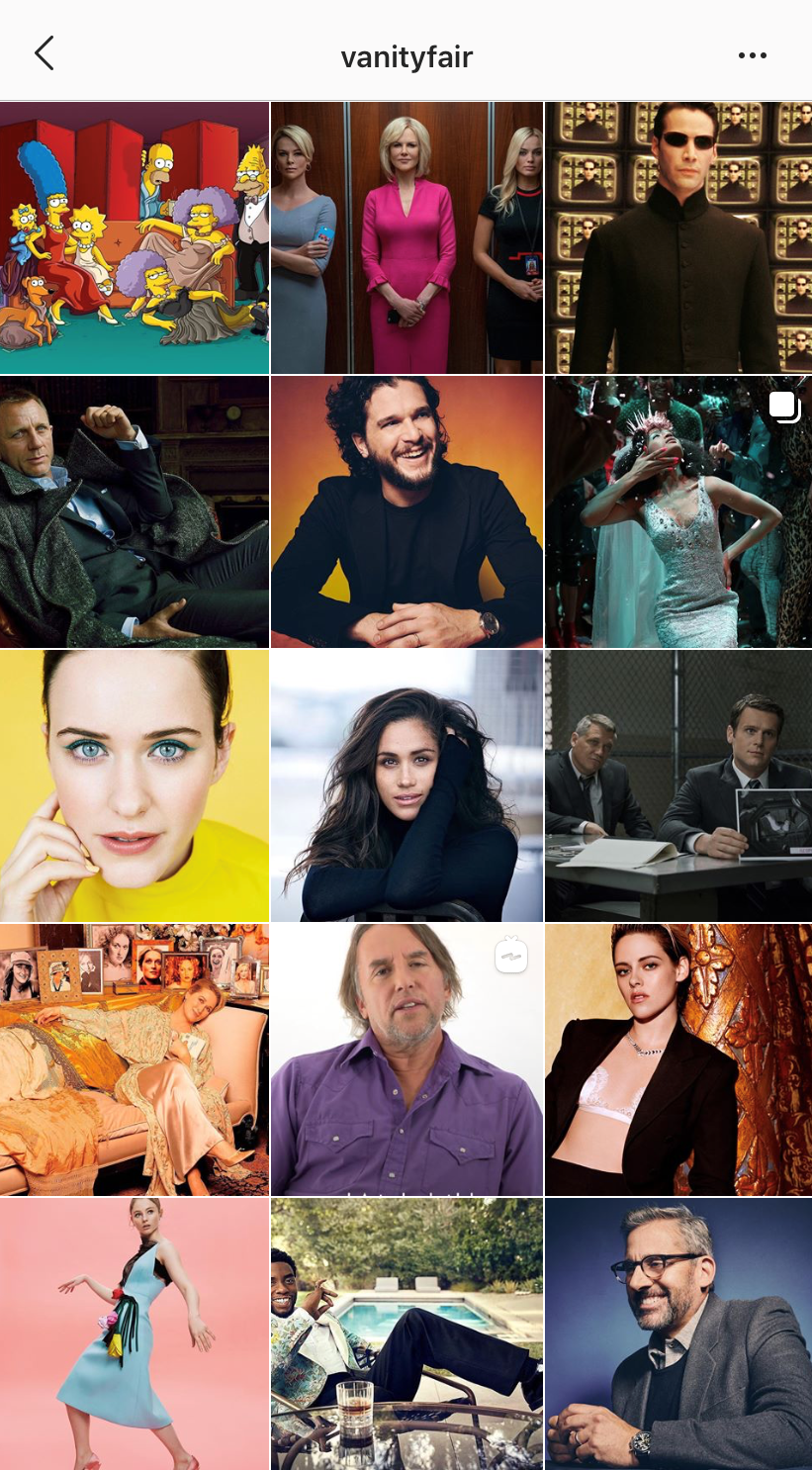 This pillar of Hollywood news features stunning celebrity portraits as its main form of content that'll stop you in your scrolling tracks to read captions teasing profiles, reviews and showbiz's latest updates.
What it's doing right
By now, you're probably aware of the significant role video plays in storytelling. If not, video is really important.
Sharing videos on Instagram before June 2018 was frustrating. You could only upload a one-minute clip and tell followers to catch the rest at the link in your bio. Fortunately, in June 2018, IGTV, a video-hosting platform within Instagram, launched so users could upload full-length videos for followers to watch without ever leaving the app.
You still have the pesky one-minute rule for videos posted to your feed, but it works in your favor now, because the video cuts off (usually at the best part) and prompts you to continue watching on IGTV. The process is so smooth, of course you'll watch on IGTV!
Vanity Fair perfectly uses IGTV to share fun videos of celebrities with its 4.8 million followers and beyond.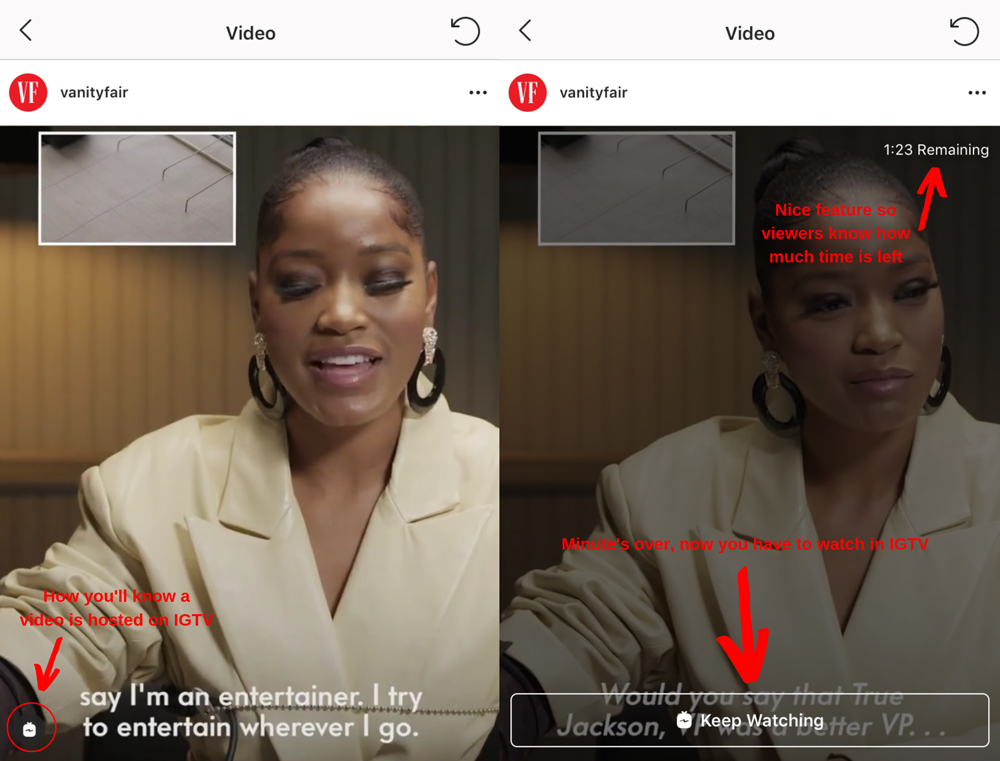 3. Bon Appétit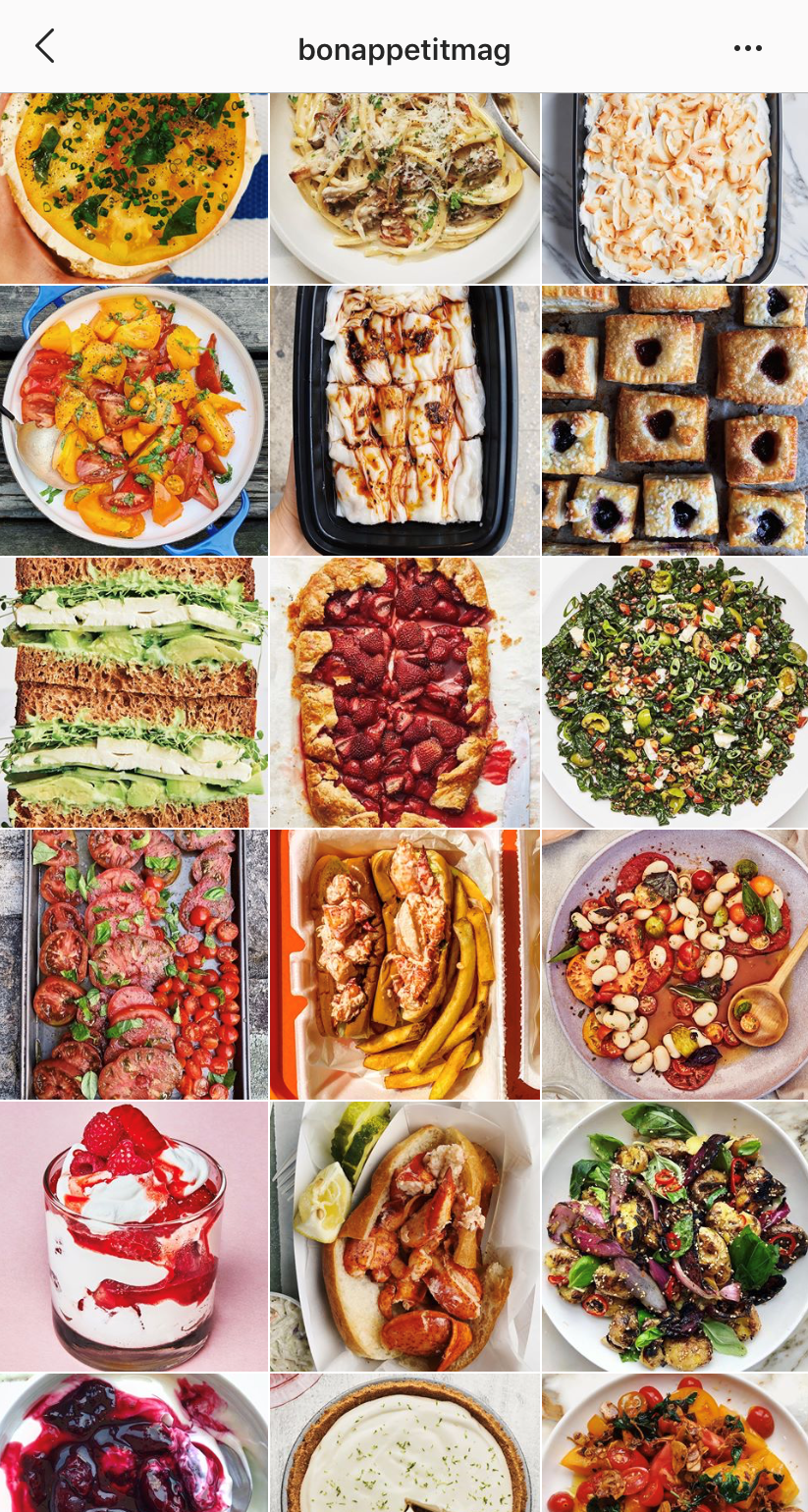 I truly love all the accounts I'm sharing here, but my favorite to look at, hands down, is Bon Appétit. Speaking of hands, this culinary favorite has the upper one simply because of its tantalizing food pictures. Food is a huge hit on the 'gram.
What it's doing right
When Instagram launched its stories feature in 2016, I jadedly remarked that no one would ever use it. Admittedly, Instagram stories are the bomb. For starters, they're a great way to stay on Instagram's good side. To be deemed worthy of a prime spot on your followers' feeds, you'll need to continuously share content. With stories, you can post and post and post without inundating your main news feed, and after 24 hours, they disappear.
Most people use Instagram stories to share little moments of their days, but Bon Appétit uses stories to, well, tell stories.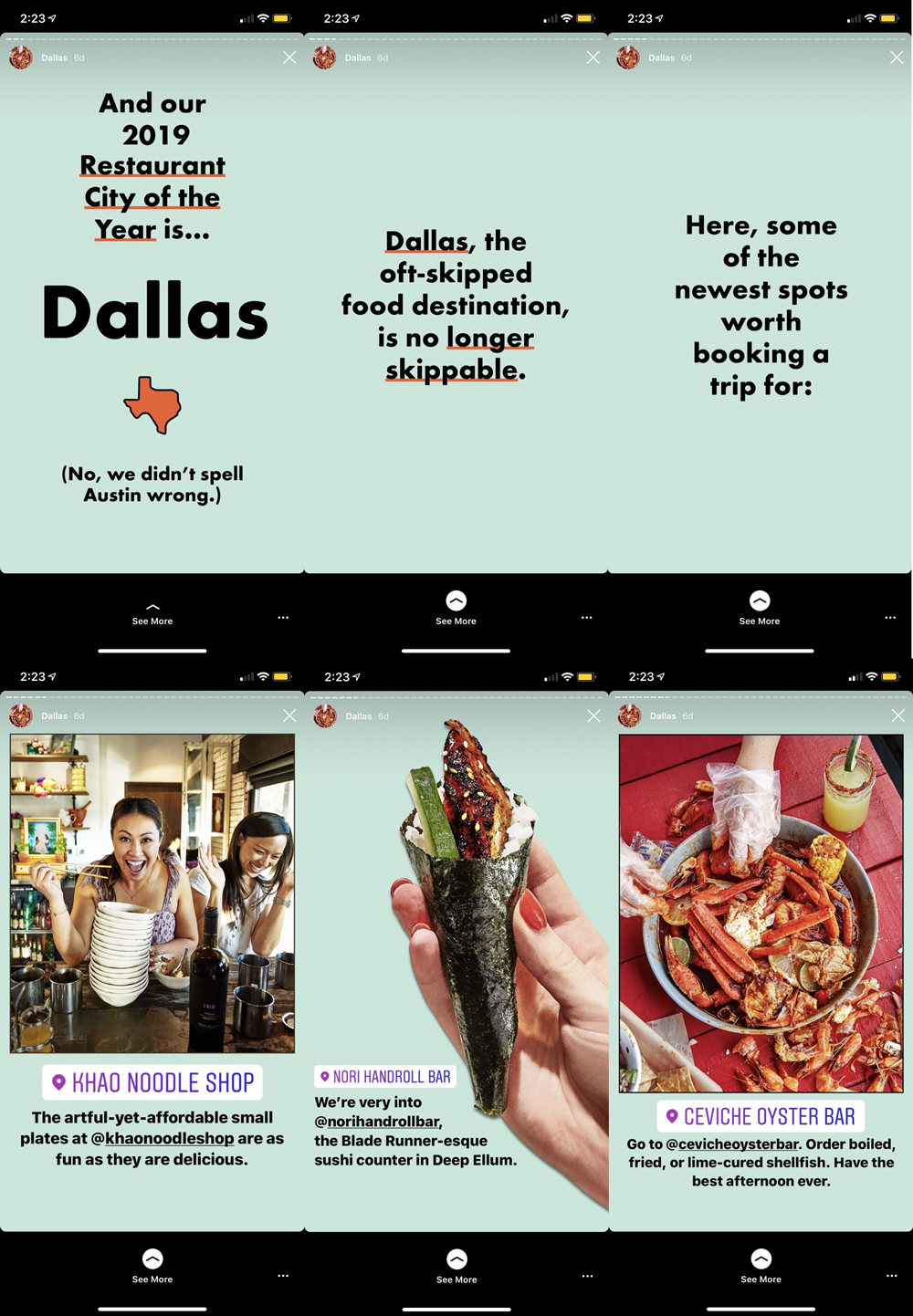 See that tiny arrow at the bottom of each story? Instagram offers a helpful feature for accounts with over 10,000 followers to link externally directly from the story. Your followers won't leave the app, and your content will be read. How's that for maximizing engagement?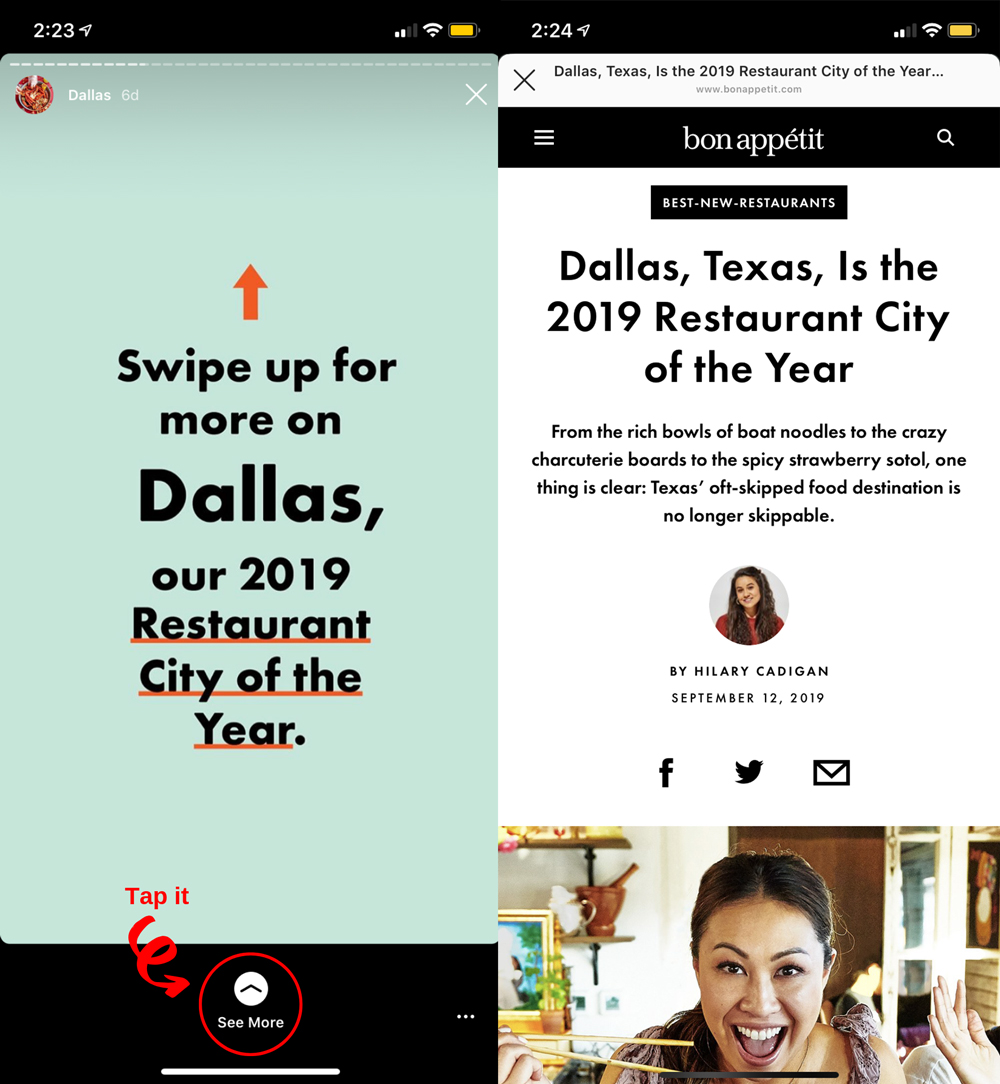 Is your story so good you don't want it to disappear after the day's up? No worries, save it to your page as a highlight. There's no limit to the number of highlights that can live on your page–Bon Appétit has 73–and they can be used as evergreen resources by followers. Bon Appétit has food guides for various cities, special event coverage, step-by-step tips for cooking specific dishes and so much more highlighted.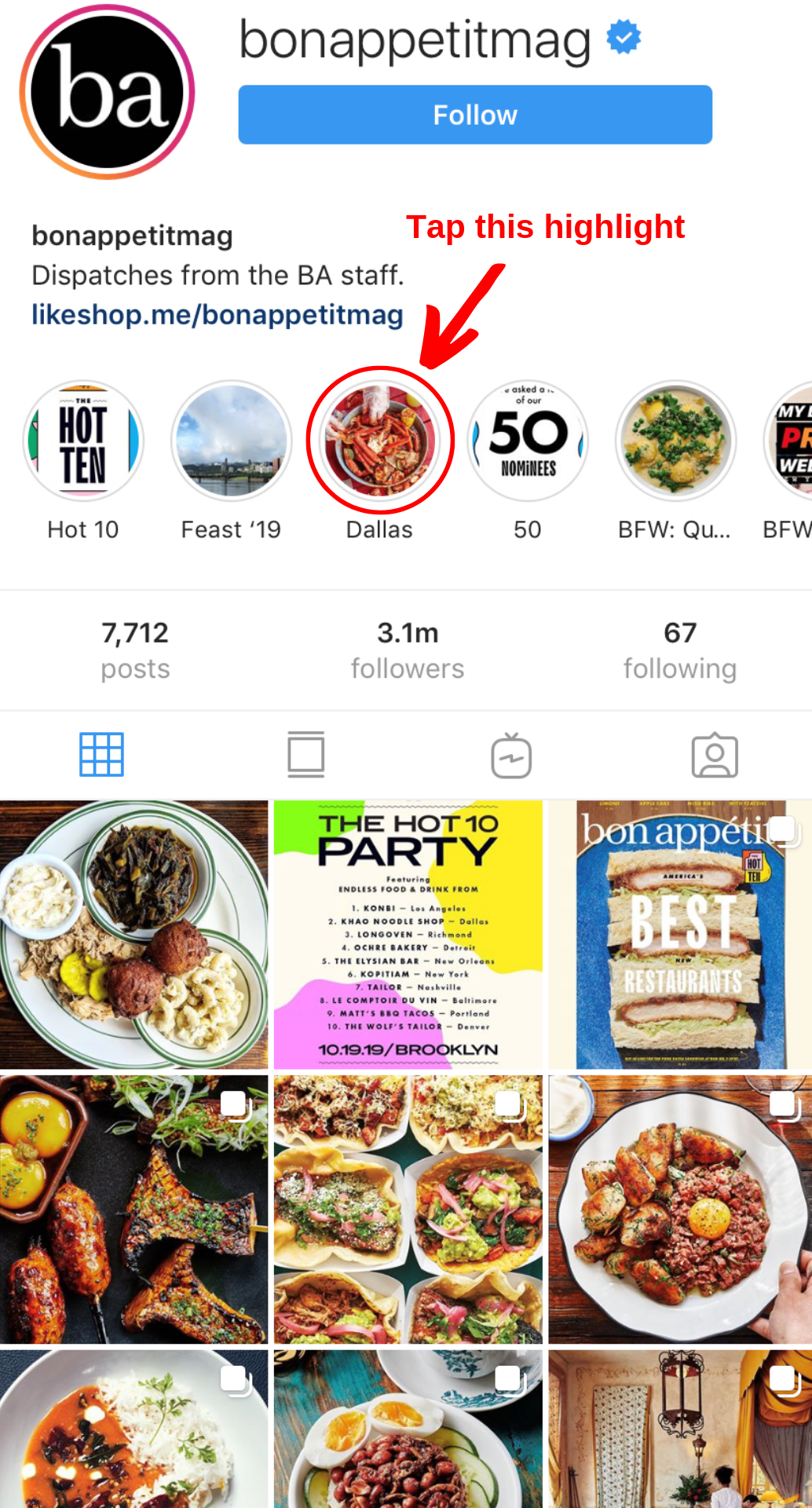 With all this engaging content on your page, followers will be sure to stay awhile.
4. Gold Coast Magazine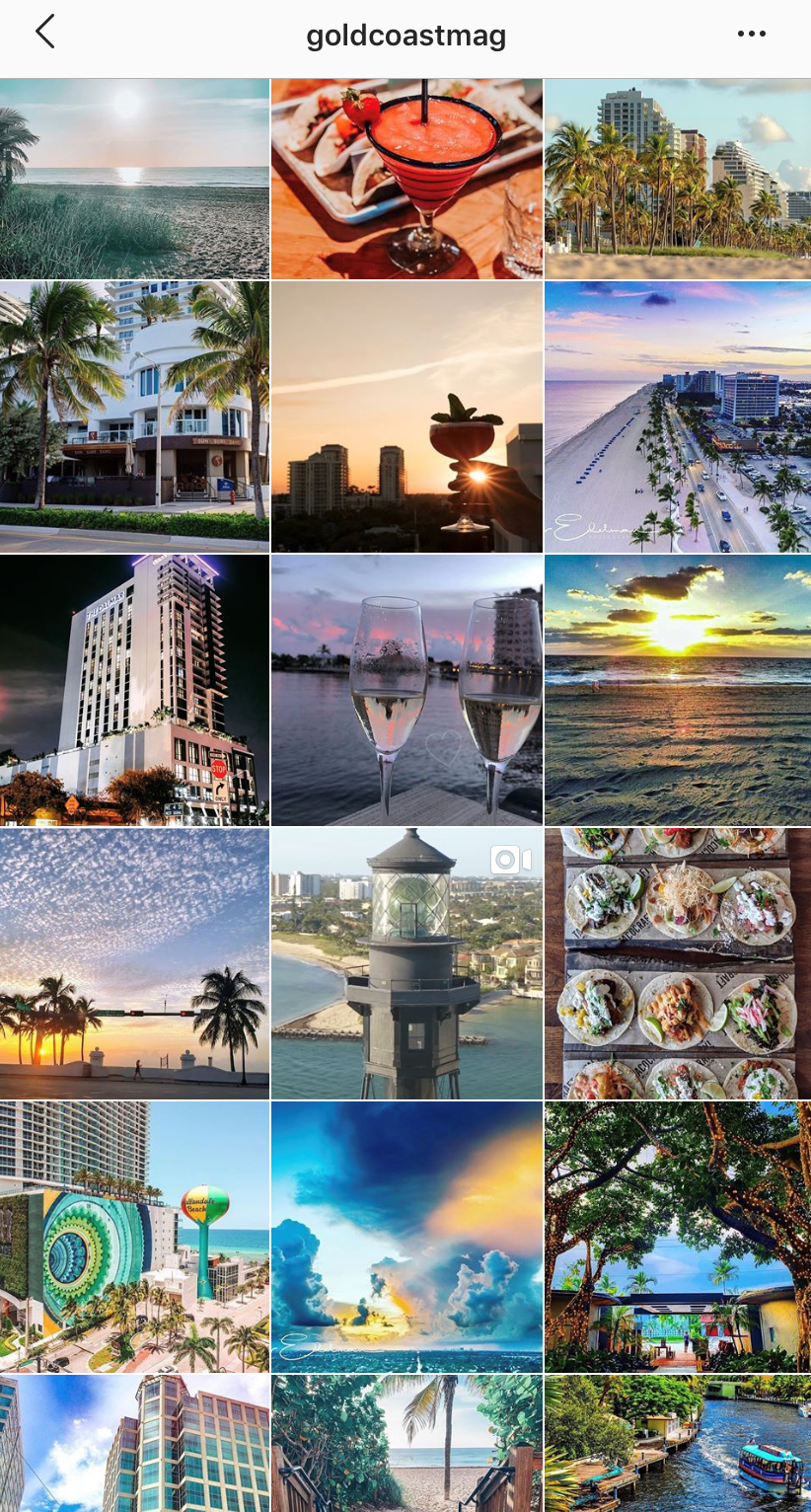 Rather than covering one topic, like Hollywood or food, Gold Coast Magazine covers all elements of Fort Lauderdale living–events, travel, food, health, culture, you name it–and its Instagram is a visual representation of all this.
What it's doing right
No stock photos here! Gold Coast captures the essence of Fort Lauderdale's lifestyle by leveraging its community.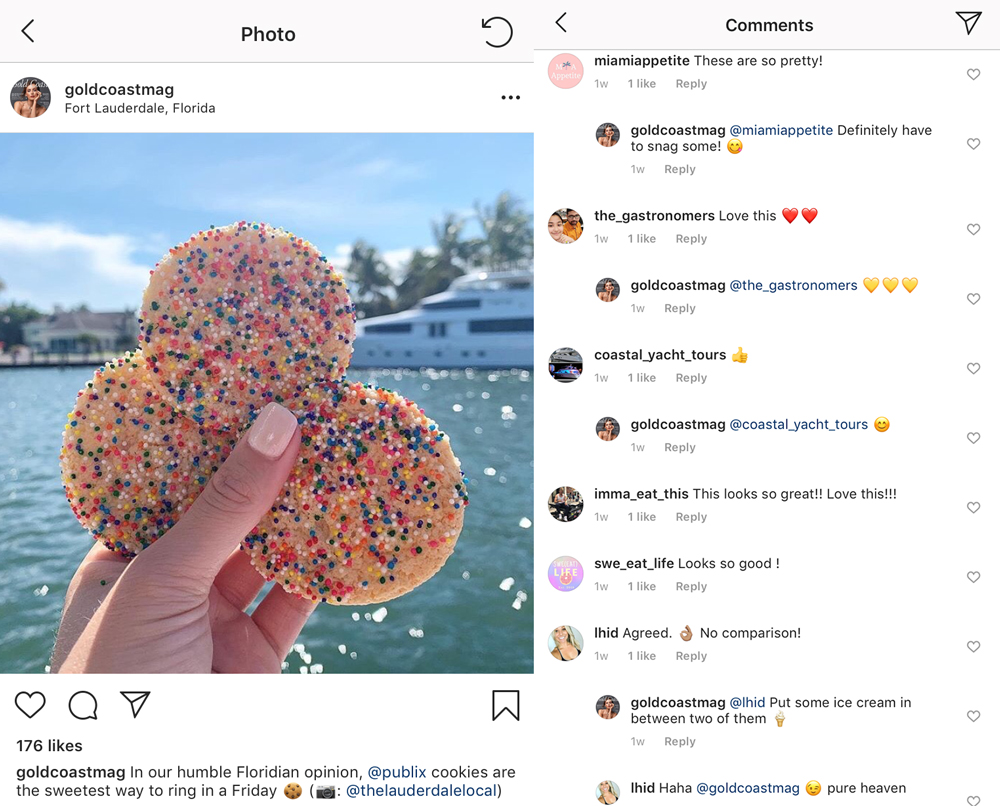 Featuring user-generated content is a prime opportunity to increase engagement, both by encouraging followers to share their photos in the hopes of being featured and facilitating conversations. Showcasing local events, dining spots or hotels can result in followers sharing their experiences in the comments section, and Instagram's algorithm loves comments.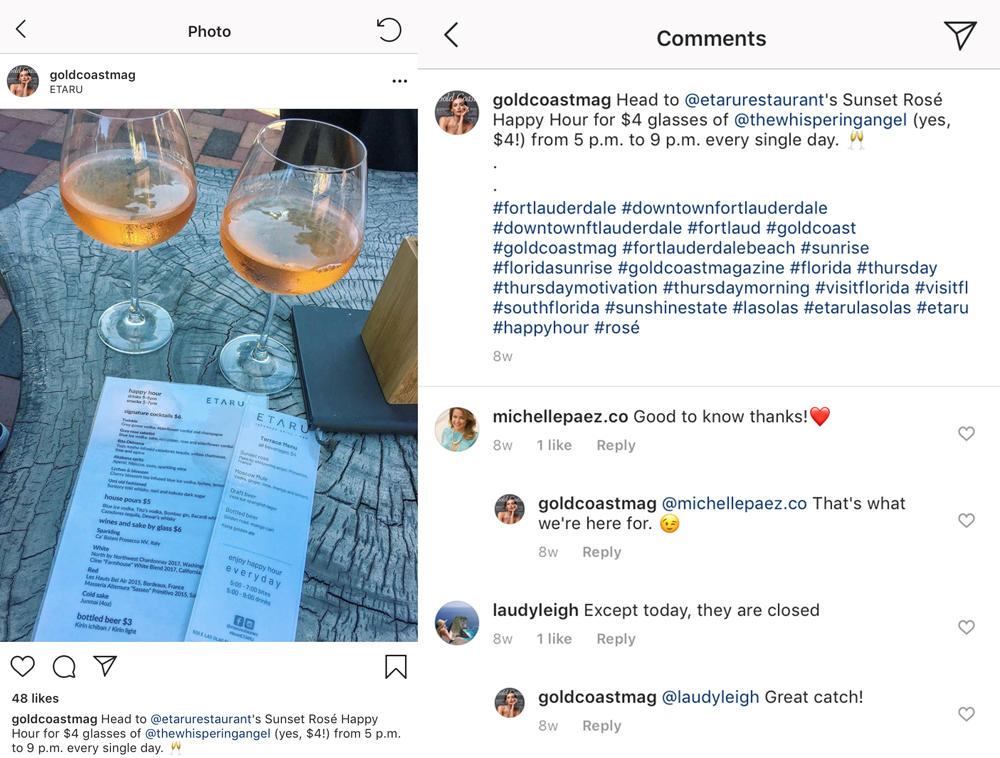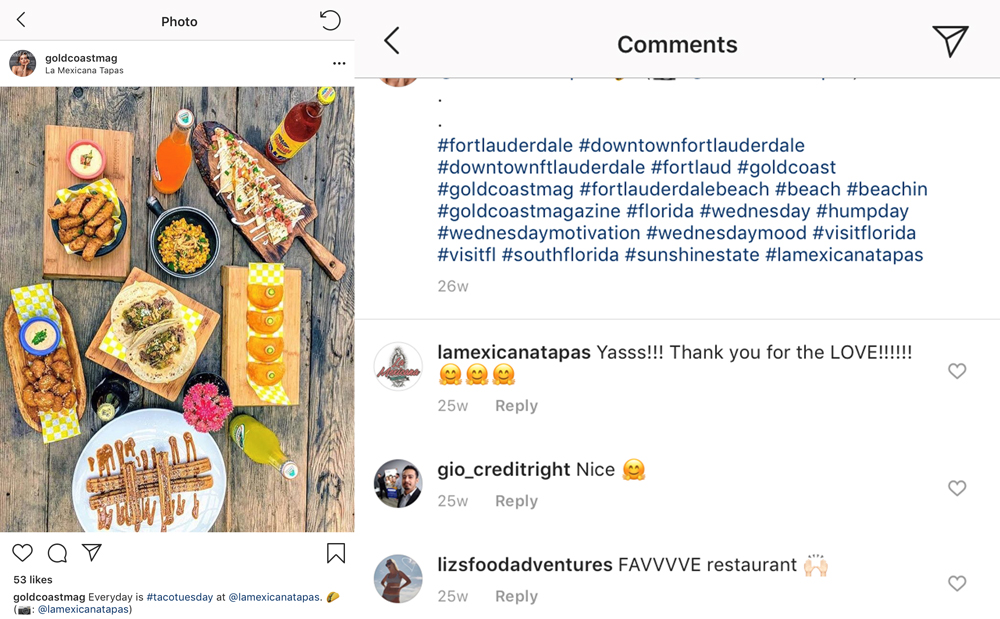 Most importantly, user-generated content promotes a deeper sense of community and readership loyalty, which is worth its weight in gold.
5. Travel + Leisure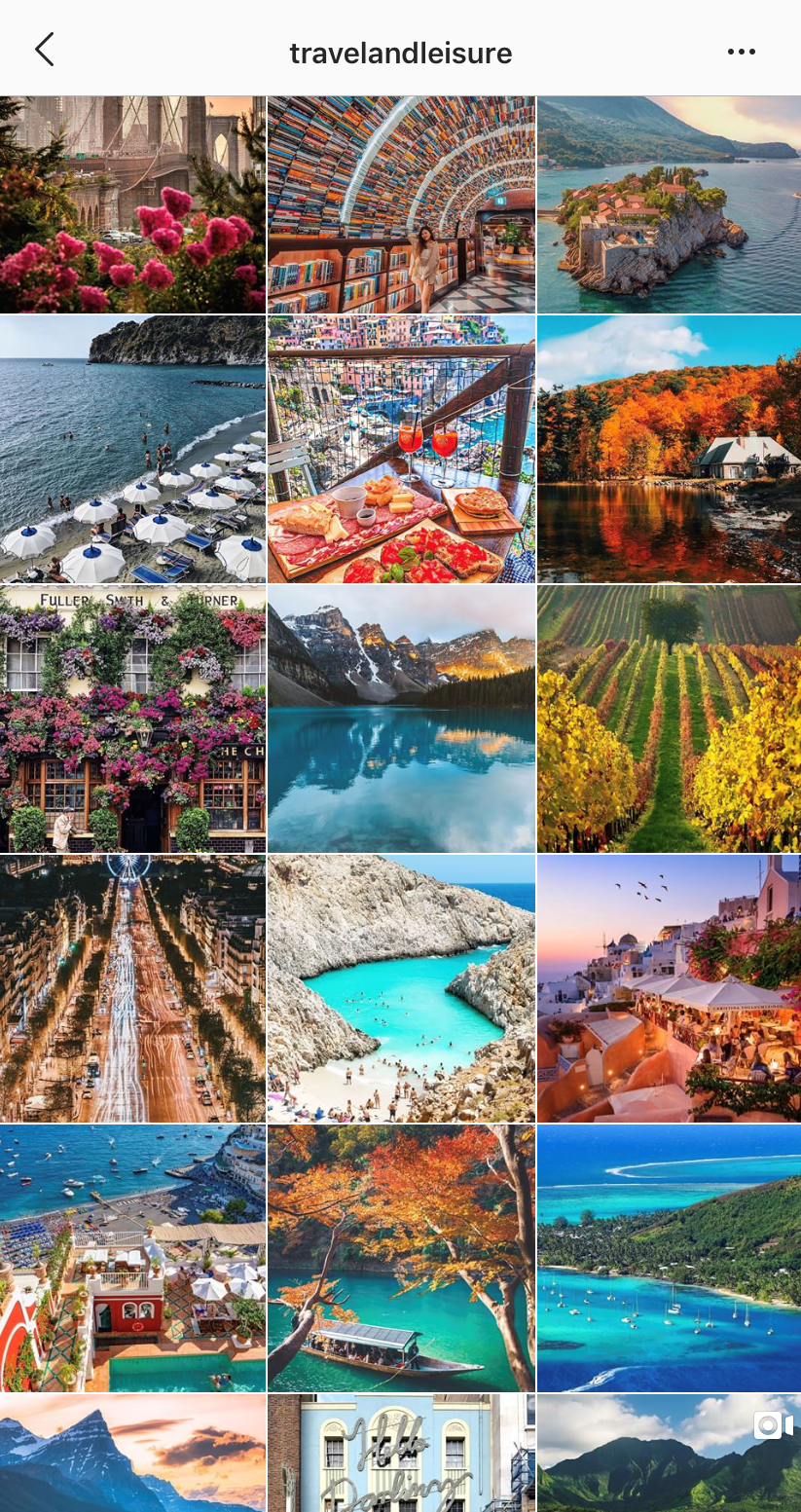 I'd be remiss to not mention a travel magazine, as many have the Instagram strategy nailed down. But alas, I will only showcase one, and I'm choosing Travel + Leisure because its content makes me feel like I, too, am strolling about Lisbon on its cobblestone streets, taking in Auckland via helicopter, cruising down the Nile or even grabbing Sri Lankan food on Staten Island, despite never having done any of this. "Show, don't tell," professors emphasized to me as a journalism student. Well, T + L, my professors would be so proud of you! (They also told me to relinquish exclamation points, and yet, here we are.)
What it's doing right
There's only so much experiential stuff you can do on social media without any AI or AR integrations, and Travel + Leisure is truly doing the best it can.
In addition to reinforcing itself as the ultimate resource for all things travel, T + L uses photos and videos via Instagram stories to take followers on real-time journeys all over the world.
These experiential tactics lend credibility to T + L's voice in the world of travel news and recommendations, and they provide a source of entertainment (we all need some escapism from time to time) for followers who can eventually become loyal T + L readers. It happened to me.
Change is inevitable
To ensure you're making the most of your publication's Instagram experience, take advantage of the platform's features; Instagram stories and IGTV are your friends, I promise.
Remember that branding tactics like relatability, user-generated content and experiential marketing are your friends, too. After all, your magazine is a brand in its own way.
Lastly, to the naysayers declaring magazines are dead, I say you're wrong. Magazines are media, and media never goes out of style. It does evolve, however, so keep your finger on the pulse of the latest media trends and be open to implementing them in your own strategies. More often than not, change is good.
SEE FOR YOURSELF
The Magazine Manager is a web-based CRM solution designed to help digital and print publishers manage sales, production, and marketing in a centralized platform.