Known for its advertising outlooks, Magna is revising its forecasts for U.S. ad growth in 2023 and 2024 following improvements in the economy.
"Six months ago, the media industry was bracing for recession," says Vincent Létang, Magna's Executive Vice President of Global Marketing Intelligence, "but advertisers kept calm and continued to support their brands and sales through media investment."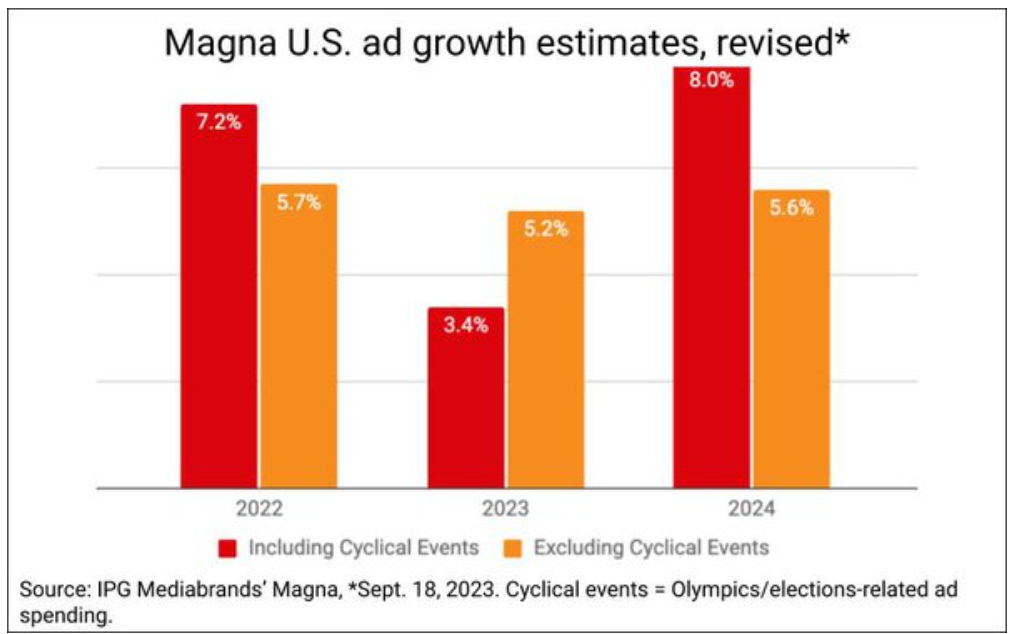 (Source: MediaPost)
Magna's new forecast has ad growth at 5.2% in 2023 (one percentage point higher than its June forecast) and at 5.6% in 2024 (a six-tenths of a point rise). However, as MediaPost points out, that ad recovery isn't spread out evenly, "with virtually all of the expansion coming from digital media — including a big uptick in digital retail media spending, while traditional media remain in decline with the exception of out-of-home."
Cyclical spending, which in 2024 includes both the ad-heavy Olympics and presidential election, will "mitigate the erosion of non-cyclical ad sales for traditional media owners," the report says.
SEE FOR YOURSELF
The Magazine Manager is a web-based CRM solution designed to help digital and print publishers manage sales, production, and marketing in a centralized platform.