Last week, the Magazine Manager blog discussed AI in the newsroom following a survey that found more than 75% of news organizations were using the technology in some capacity of the news gathering, production, or distribution processes. Today, a broader look at AI adoption's beyond the newsroom found that as many as 88% of businesses are using some form of AI technology.
Twilio Segment's 2023 Growth Report surveyed "2,450 full-time employees familiar with the company's growth strategy working in marketing, engineering, UX, product, and customer services roles at B2B companies with 75+ employees," finding that more than half (54%) anticipate spending even more on AI-driven campaigns in the next year. 
"In essence, the buzz you're hearing about AI is real — because AI is truly everywhere," the report says.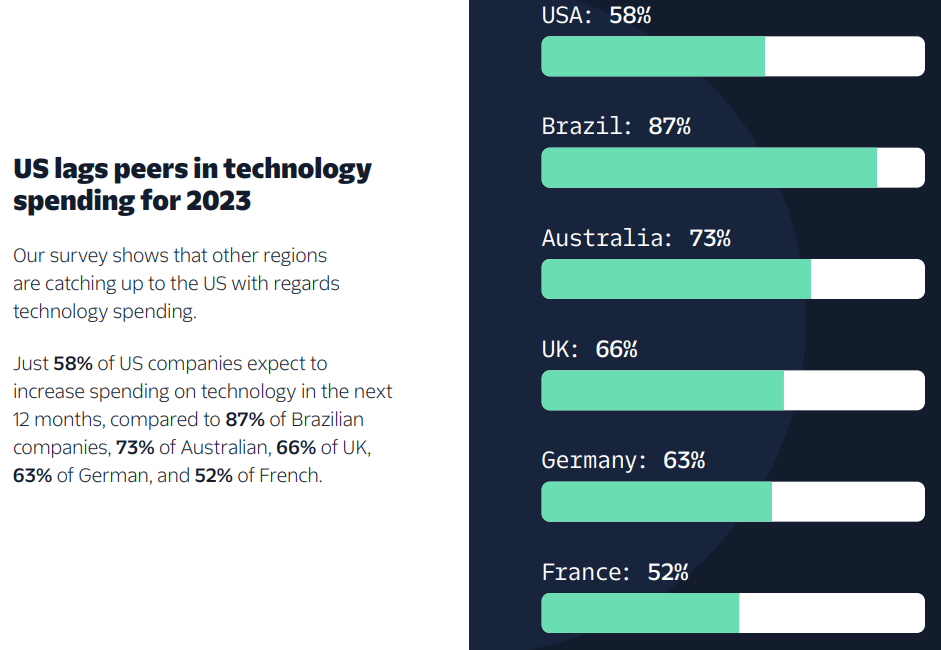 (Source: Twilio Segment)
Marketing in particular is seeing the revolution, with 83% of those surveyed using AI for marketing purposes. As far as how AI is being leveraged, 38% are using (or are planning to use) automated chatbots, 26% are building intelligent customer journeys, and 24% are using the technology to create personalized product recommendations automatically.
"Whether it's generative AI's ability to support real-time interactions with customers, or predictive AI's ability to make informed, personalized recommendations, businesses are relying on AI for measurable, revenue-generating outcomes," the report says. 
As 53% of respondents said some of their more successful campaigns have included AI in the last year, the report says "the true potential of AI in driving growth hinges on the quality of the data it processes." 71% said AI could be even more useful with access to higher-quality data.
"As businesses continue to look for new (and sustainable) pathways to growth, making sure they have access to the best information to power their campaigns (in whatever capacity) will be integral to that success."
SEE FOR YOURSELF
The Magazine Manager is a web-based CRM solution designed to help digital and print publishers manage sales, production, and marketing in a centralized platform.