By now, you've probably launched your publication and released your first issue.

(If you haven't, check out the first two parts of our How to Start a Magazine series: Starting a Magazine and Launching Your First Issue.)

It's time to kick back, relax, and celebrate, right?

… Not quite.

Launching your first issue doesn't mean the work is finished. In fact, it's only just begun.

You should already be prepping your next issue, curating content, and creating new layouts.

Not to mention: Distributing your publication is not your endgame!

You need a consistent, effective marketing strategy to draw in new readers and keep existing subscribers engaged.

In the third part of our How to Start a Magazine series, we're giving you tips on marketing a magazine, growing readership, and retaining your existing subscribers.
1. Create a Brand
When marketing a new magazine — or product of any kind — it's important to create a brand.

Let's circle back to part one of this series.

The very first step we discussed in starting your publication was establishing a niche, the concept that it centers around. It considers a market with a continuous interest in or need for your content, as well as:

Title
Topic
Audience
Messaging
Stylistic elements

As Small Business Chron put it:
It's not enough to generate great copy and design striking visuals. A brand is the element that keeps readers coming in and coming back.
2. Diversify
Another key strategy to get readers interested in your publication is to diversify your content. Consider adding a product or service to complement your publication.

This could be as simple as creating long-form content, such as books, guides, or whitepapers, on topics that might interest your audience.

It can be as complex as organizing community events or workshops that relate to your niche.

For instance, the popular lifestyle magazine Kinfolk (www.kinfolk.com) hosts "global gatherings held in over 25 locations worldwide" to celebrate their magazine launches. At these events, they focus on forming genuine connections with their readers.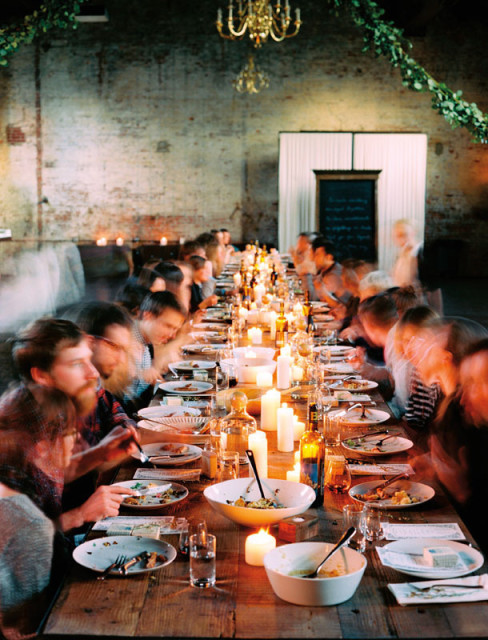 This is just one example of the way that a magazine can diversify by hosting events.

A restaurant/food and drink magazine might consider organizing a cooking or bartending class that their readers can attend for a small fee.

A fitness magazine may hold a marathon and donate the proceeds to an athletic-minded charity. This diversifies their brand and positions the magazine positively in front of their audience.

Content diversification can be adapted to a digital format, as well. A podcast that touches on topics relevant to your magazine is another way to supplement its content. It could potentially create an additional revenue stream, too, if you decide to include ads.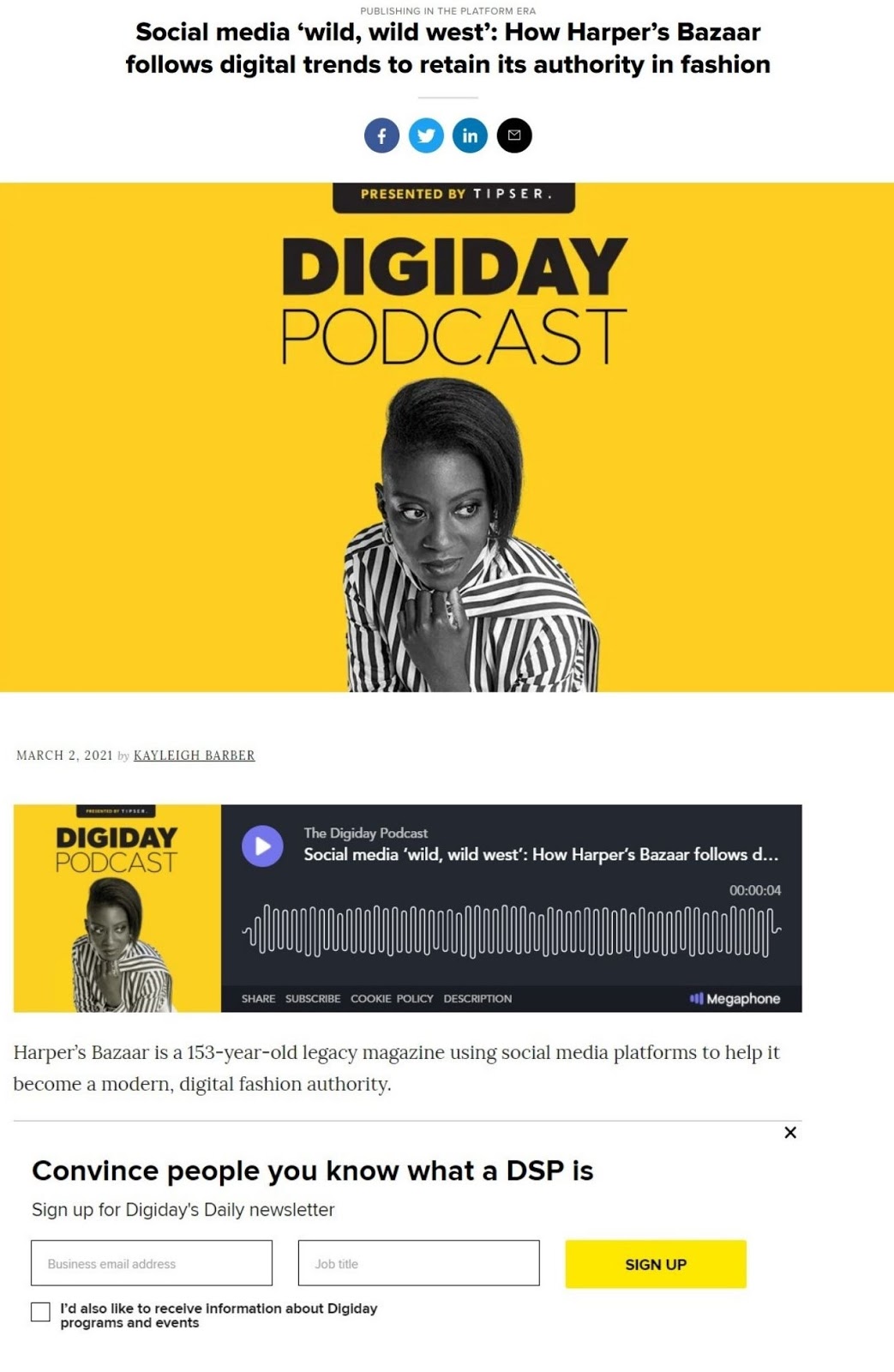 Diversification can also mean giving readers a variety of subscription types to choose from.

"The digital era is all about options," according to Mag+. "Why not give your readers a range of subscription choices from a single issue to multi-year subscriptions?"

No matter how you choose to provide additional value to your subscribers, it makes all the difference in marketing a magazine.
3. Develop Quality Content
Without quality content, the readers you attract will not be retained.

You need to ensure that you're strategizing and developing high-quality content in every issue.

With thousands of publications in the U.S. alone, it's likely that many of them touch on the same or similar topics as yours.

In order to differentiate yourself, or carve out a space within similar big-name publications, your content must set the new standard.

Take in from What's New in Publishing:
You want your content to organically generate new subscribers. It's a slow long-term strategy, but it's worthwhile because the quality of subscribers is better.

So, what does quality content look like?

Quality content offers readers more than words on a screen or a piece of paper. It connects with readers and gives them content that's actionable or, at the very least, thought-provoking.

This is no easy feat.

It can be hard to find content that people will read, much less connect with.

To figure out which content is best for your readers, a great strategy is to analyze successful existing content. Which pieces are they engaging with most? Where are they sharing it online?

The State of Digital Publishing makes a case:

"Data analyzing is the key to increasing promoting efforts. The better you know your audience, the easier it will be to keep them and reach new ones. Investigate what content your users read most often, what is most often shared, and what social networks your readers are most active on."

Another good strategy is to ask your readers what content they're interested in seeing from you. Put a pop-up on your website, send a reader's poll through email, or reach out with a survey.
4. Use your channels—all of them!
Don't limit the ways that your subscribers can enjoy your content.

Use all possible mediums to your advantage:

Print magazines
Digital editions
Video interviews, behind-the-scenes, sneak peeks
Social media polls and links to articles
Podcast interviews
Relevant events and/or awards

The importance of diversifying your content and platforms go hand in hand. For example, a podcast is one way you may choose to use audio content to your advantage.

If your magazine is primarily a print publication, consider providing a digital edition to reach a wider audience or vice versa.

Magazine Marketing Tip: If you decide to host digital content, strategize whether this content will be freely available or reserved for subscribers. A mixture of both is ideal, because a variety of options ensures that you're reaching as many people as possible.

Try to provide content that's accessible to the general public, and reserve exclusive content for subscribers. Using this technique, new visitors/potential subscribers get a few sample articles before committing to a paid subscription.

Like many big names, you may opt to exchange information instead of monetary payment. Many digital magazines ask users to provide an email address to view all your digital content. This is a great way to build an email list, which can also be used to engage with subscribers.

Beyond digital and print versions of your publication, it's a good idea to supplement your content through social media. Content on social media is easily shareable, making it an ideal place to reach new readers.

There's a variety of content to post on social media, including:

"Fragments of the best content which hasn't been published yet and which will spark the discussions under a social media post,

Videos or photos from behind the scenes of an interview, unpublished or additional material

A discount offer for social media users (in exchange for sharing the content/a post) or newsletter readers (in exchange for signing in)."

You can also use your social media to promote upcoming issues. Per the State of Digital Publishing (www.stateofdigitalpublishing.com):

"Before film producers release a new project, they present a movie trailer. The goal is clear – encourage people to go to the cinemas, buy tickets, and watch the film. My tip for you is to be like a movie producer."

Social media may also be a place to further promote your brand itself. Twitter and Instagram, for example, are great places to showcase the personality behind your publication.

Similarly, LinkedIn (www.linkedin.com) is a great platform to showcase your brand professionally. LinkedIn "drives more than 64% of social traffic to B2B sites and is considered the most credible source of content."

When sharing content to LinkedIn, keep in mind that it's more likely to be clicked if it includes an image. Also, consider posting video content, as it's the most commonly shared on the platform.

As we mentioned above, you may choose to require users to provide an email address in order to view your digital content.

This is because an email newsletter is another great way to keep subscribers engaged. Use it to share updates, as well as new or relevant content based on a user's past interactions with your articles.

You can send them more of your free content, and perhaps include an exclusive article or two to entice them to subscribe.

Check out this newsletter from National Geographic (www.nationalgeographic.com):
It may take time to garner a large audience, but it's a numbers game. The more variety you afford readers to view your content, the better your chances are.
Conclusion
It takes the strength of multiple tactics to effectively market a magazine. These magazine marketing tips are really just the beginning.

However, by incorporating these elements into a solid strategy, you'll be well on your way to a best-selling publication and a loyal readership.