Earlier this week, Magazine Manager looked ahead at global advertising spend, which WARC is forecasting to surpass $1 trillion next year.
As far as 2023 is going, America's July sure seemed to pull its part, rising 6.2% YoY from last July and posting the largest monthly gain since April 2022.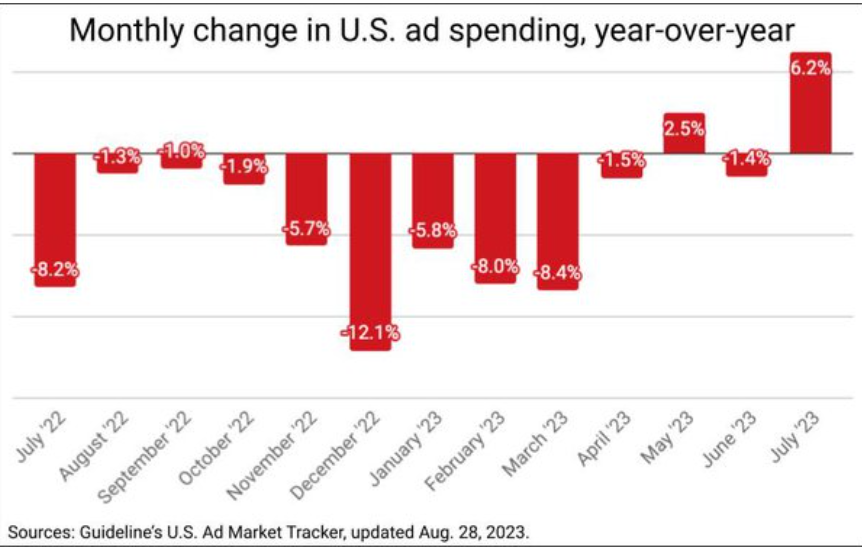 (Source: MediaPost)

"Given better comparisons with year-ago levels that were experiencing a mini ad industry recession, the remainder of 2023 should see gains or at least less severe declines," writes MediaPost's Joe Mandese, "even as many agencies and some media companies have been reporting a weak start to this year, citing macroeconomic volatility."
SEE FOR YOURSELF
The Magazine Manager is a web-based CRM solution designed to help digital and print publishers manage sales, production, and marketing in a centralized platform.