Though digital ad spend has, what Insider Intelligence says, "entered a new phase of slower growth," retail's share of digital ad spending continues to look promising, with the industry ultimately spending "more on digital advertising in 2023 than the five lowest spending industries combined."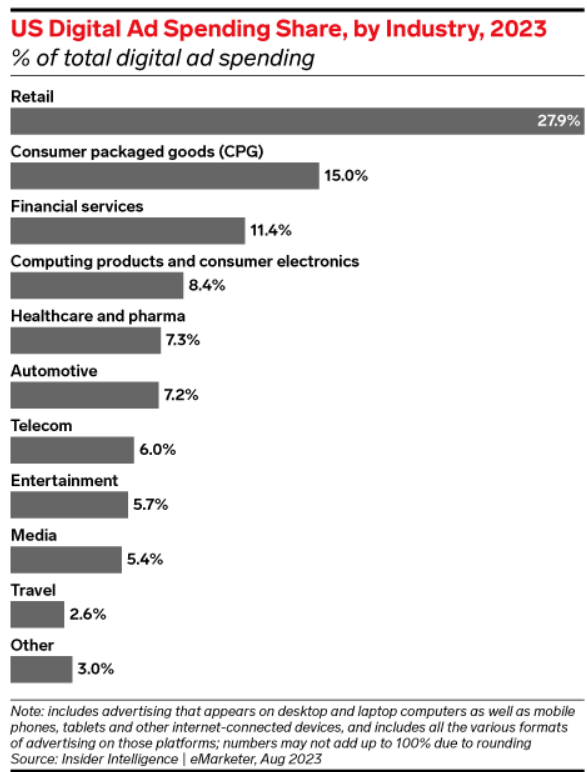 (Source: Insider Intelligence)
According to Insider Intelligence's latest report, "US Digital Ad Spending by Industry 2023," retail will make up more than a quarter (27.9%) of 2023's digital ad spend at $73.55 billion, growing 12.2% this year and 14.2% next year. Consumer packaged goods, the industry with the second-highest share of spending, is forecast to come in with just $39.50 billion. 
"Retail's outsized influence on U.S. digital advertising can't be underestimated," says Insider Intelligence. "Despite ongoing economic headwinds, U.S. consumers will continue to spend more on online purchases — going from an average of $5,213 per digital buyer this year to $6,164 in 2025, per our forecast."
"Retailers will simply follow the money."
SEE FOR YOURSELF
The Magazine Manager is a web-based CRM solution designed to help digital and print publishers manage sales, production, and marketing in a centralized platform.