Earlier this week, the Magazine Manager blog focused on influencer marketing and how spend is predicted to grow three times faster than social media advertising spend. Today, we highlight the retail media market, and the types of specific ads that shoppers interact with.
Integral Ad Science (IAS) released its "Driving ROI in Retail Media Networks" report, which focused on the behaviors of the 98% of U.S. internet users who have shopped on RMNs in the last year. "This study provides insight into the value and challenges of the rapidly expanding retail media network advertising market for both marketers and consumers," the report says, "focusing on how media quality can overcome challenges and maximize KPIs in the space."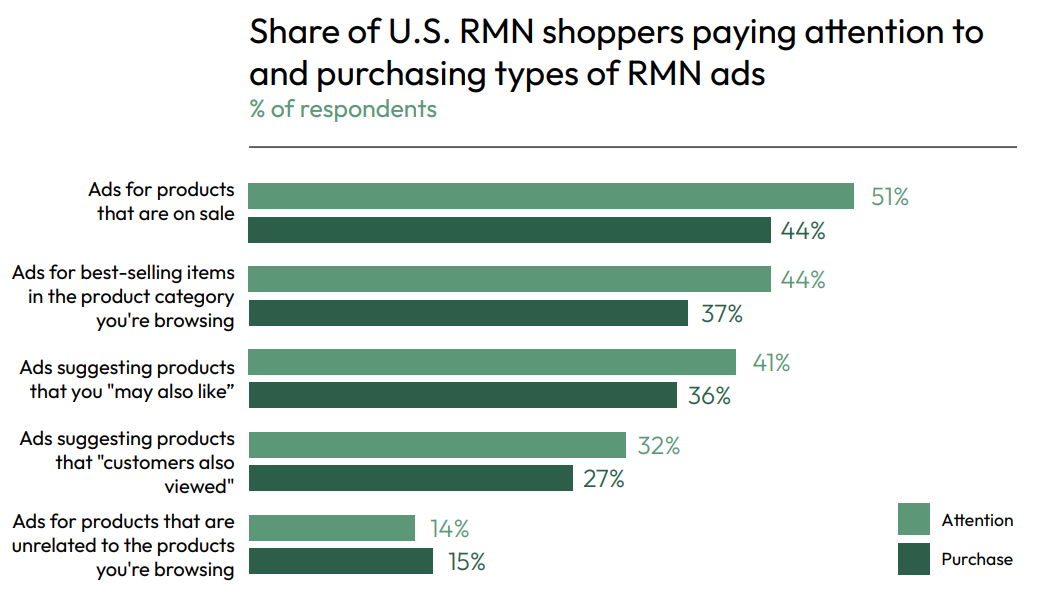 (Photo Source: IAS)
The research found that sale ads garnered both the most attention (51%) as well as most purchases (44%). "Consumers are most likely to pay attention to and make purchases from ads that promote sales, followed by ads featuring best selling items," the study says. "They pay the least attention to and do not purchase products featured in unrelated ads."
As retail media ad spend is forecasted to hit more than $45 billion in 2023 — a 19.7 YoY increase, according to Insider Intelligence — contextual targeting to "reach consumers without using personal data [and] ensuring consumer privacy and peace of mind" is vital.
SEE FOR YOURSELF
The Magazine Manager is a web-based CRM solution designed to help digital and print publishers manage sales, production, and marketing in a centralized platform.