While only 26% of small-business marketers are currently using AI or automation, nearly three-quarters (74%) are interested in incorporating AI and automation tools into their business, with 70% willing to pay for access.
These and more SMB martech findings are from a new Constant Contact report called "Small Business Now: An AI Awakening," which polled almost 500 B2B and B2C businesses with 250 employees or less. Over half (55%) of those surveyed said their interest in AI has grown in the last 6 months, but 80% only have a "beginner-intermediate understanding of how AI could potentially benefit their marketing efforts."
"60% of SMBs that have started using AI for marketing report that it has helped them save time and work more efficiently," the report says. "One-third of AI-users save more than 40 minutes per week on marketing efforts and 72% estimate they save more than 25 minutes."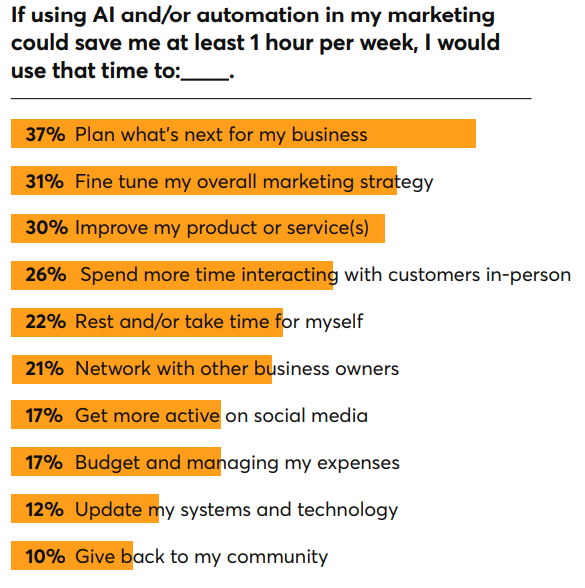 (Source: Constant Contact)
In addition to saving time, most SMBs (58%) expect a savings of more than $1,000 in the coming year, with 28% expecting more than $5,000. 
"One-third of SMBs that have been using AI for more than a year say they would be willing to pay at least 50% more for a marketing platform that gave them access to AI and automation technology," the report says.
SEE FOR YOURSELF
The Magazine Manager is a web-based CRM solution designed to help digital and print publishers manage sales, production, and marketing in a centralized platform.