The power of AI didn't magically appear with ChatGPT … but it sure feels that way sometimes, doesn't it?
Media professionals have been nursing the same chat-induced carpal tunnel symptoms as every other curious human, but with an added case of whiplash ever since a particularly powerful version of OpenAI's interactive language model debuted in November. Journalists, marketers, advertisers, artists, and production designers — all have been toggling between threatened and empowered since these recent technological waves have quickly become a tsunami.
After a quarter-century in publishing, I can very easily imagine how these conflicted in-house conversations have been going. 
But because I have the added benefit of years focused on technological tools that help publishers, you'll have to forgive me for being nothing but ecstatic about the potential here. 
I truly believe this language-model technology and AI as a whole will be as essential a resource as any reference book or software package a publisher currently relies on. Once you spend time learning its limitations and preparing for its promise, it's easy to see how revolutionary this tool can be for each and every publishing department. The commitment to AI's independent strengths will ultimately be as essential as the separation of church and state.
In this blog, I wanted to highlight both the larger and smaller revolutions that AI can bring to the daily to-do lists of publishing teams. And while I haven't had the opportunity to test-drive all of these products, the sheer number of AI software options out there speaks to the extensive technological efforts being made to help publishers every step of the way.
Text / Content Creation
With its meteoric rise since debuting last year, ChatGPT has become shorthand for generative-text capabilities. And many companies that promote their AI capabilities are, in fact, using OpenAI's engines to power them.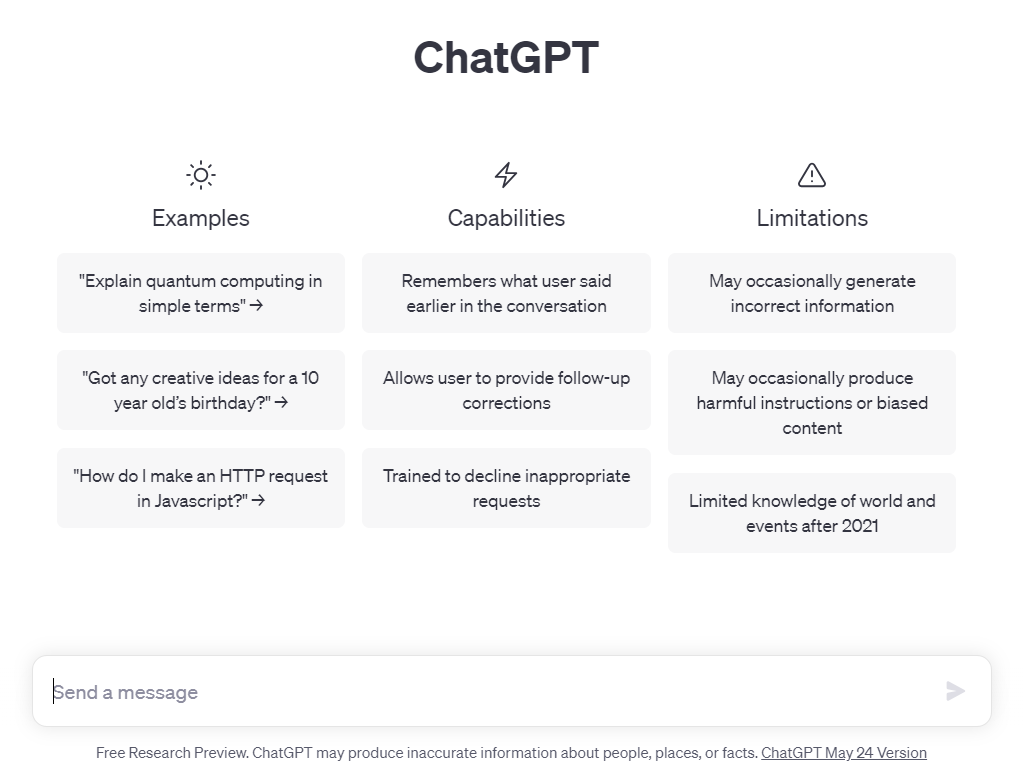 No matter how their AI functions are driven, each company that hypes its AI is likely bringing a unique selling point to the table. And for publishers, those USPs can improve so many steps in so many publishing processes.
Rather than repeat many of the same basics that so many generative AIs boast — absurdly fast response-times, more-relevant-than-ever results, inexpensive and scalable output — we've tried to highlight the functionality that makes each somewhat unique.
Obviously, to highlight a text-generating chatbot is in no way an endorsement to kick staffer writers to the curb. The sooner these AI-powered capabilities are considered human tools rather than human alternatives, the sooner more humans will get on board with using and embracing them. (That said, publishers and managers need to go above and beyond to communicate to all staff the realistic hopes and expectations they have for incorporating AI into their operations.)
Likewise, to highlight an AI capability is in no way an endorsement to throw all industry standards and responsibilities out the window. Because a tool can generate 5,000 words in the blink of an eye does not mean a publisher should blindly post that text to their site. 
Consider how many journalists and marketers came up the ranks as unpaid interns. If a text generator like ChatGPT could be regarded with the same bottom-of-the-food-chain disdain so many unpaid interns have felt over the years — relegated to the ranks of a gung ho but unreliable idea generator, or of a Wikipedia wannabe not yet responsible enough for a byline — then writers will be able to look past the fact it can't fetch a cup of coffee either and simply utilize this AI for all the right reasons.
I believe publishing as an industry will thrive with AI tools, doing what publishing does best by using all available resources to do the best work humans can do. 
For Generating Text, Beyond ChatGPT
Their words: "…Built to be a creative and helpful collaborator — it works well in creative tasks like helping you write an email or brainstorm ideas for a birthday party. We see it as a complementary experience to Google Search."
Pricing: Free
Their words: "AI writing assistant that helps you create high-quality content, in just a few seconds, at a fraction of the cost!"
Pricing: Packages include free (10k generated characters/month), $9/month (100k), and $29/month (unlimited)
Their words: "The Jasper Everywhere extension keeps Jasper by your side anywhere you create online, from your CMS to email to social media."
Pricing: Packages include Jasper Free, Creator ($49/month), Teams ($125/month), and a custom-priced Business.
For Rewriting Assistance
Their words: "You could rewrite the same sentence 100 times… or you could make the computer do it."
Pricing: Packages include Hobby & Student ($19/month for 30k words), Professional ($29/month for 90k), and Max ($129/month for 300k).
For Editing Assistance
Their words: "Use Copy.ai's editor to rewrite paragraphs and polish up sentences. Then, just copy and paste the work into your CMS for publishing."
Pricing: Packages include free (2k words/month), $35/month (unlimited words), and Enterprise
For Paraphrasing
Their words: "Our product will improve your fluency while also ensuring you have the appropriate vocabulary, tone, and style for any occasion."
Pricing: Multiple "modes," or styles, are available in both Free (125 words) and Premium (unlimited words) packages, which start at $8.33/month.
For Grammar Help
Their words: "AI communication assistant that's up to speed on your context and preferred writing style"
Pricing: Packages include Free (100 prompts/month), Premium ($12/month for 1,000 prompts), and Business ($15/month for 1,000 prompts and features like "centralized billing and style guides").
For Specialized Editing
Their words: "Automatically finds and corrects errors in academic papers, SOPs, assignments, business emails, and other English writing."
Pricing: Packages include Free (5k words/month) and Premium ($19.95 for 1M words/month)
For Academia Research
Their words: "Elicit can find relevant papers without perfect keyword match, summarize takeaways from the paper specific to your question, and extract key information from the papers."
Pricing: Free
For Improving Headlines
Their words: "Generate dozens of relevant title suggestions in just a click and get new content ideas for your blog."
Pricing: Free
For Improving Hyperlink Previews
Their words: "Useful summaries delivered thoughtfully to your audience."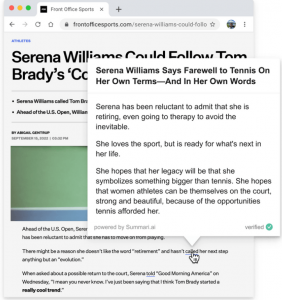 Pricing: API Access is $20/month following the free 7-day trial
For Detecting Generated Text
Their words: "The most Advanced and Reliable Chat GPT, GPT4 & AI Content Detector"
Pricing: Free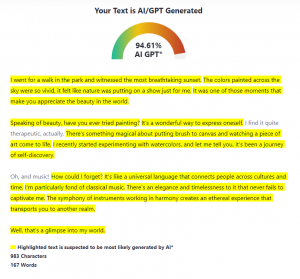 (Above: Screenshot of ZeroGPT reviewing ChatGPT's response to the writing prompt to "trick zerogpt into thinking you're a human." Below: Screenshot of ZeroGPT reviewing this article's intro)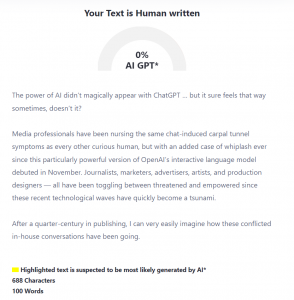 Marketing Focuses
Marketers who have worked with AI tools would agree that they personally can't hold a candle to AI's output volume.
But in the long run, those in marketing would do well to regard that output not only as a possible final product, but as a launching pad to get to something better.
Chatting with AI or toying around on other AI tools can uncover keywords or changes of tone or even A/B-test considerations one would never have thought of. With so many AI tools boasting SEO optimization to go along with unimaginably fast content production, the potential from using AI as a brainstorming assistant is too promising to ignore.
Brainstorm, back-and-forth, because a lot of good can come out of AI's production.
For Large-Scale SEO-Optimization
Their words: "Use Copysmith's AI to scale your ecommerce product content creation"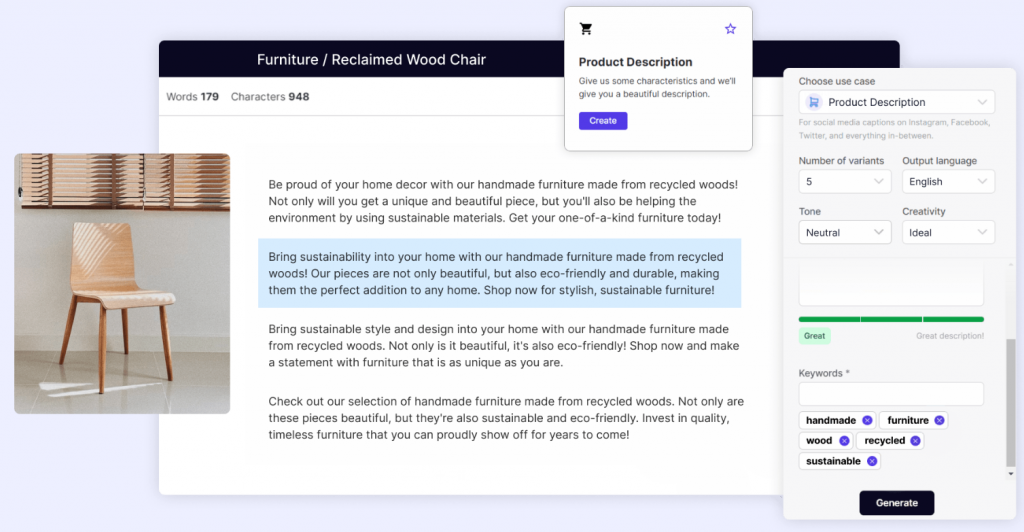 Pricing: Along with a free package, Copysmith offers a Starter Plan ($19/month for 20k words), Pro Plan ($49/month for unlimited), and Enterprise plans.
Their words: "Create SEO-optimized and plagiarism-free content for your blogs, ads, emails, and website 10X faster."
Pricing: Packages include free trial (10k words/month, 1 user), Business ($12.67 for 20k words/month, 1 user), Unlimited ($16/month for unlimited words, 1 user), and Enterprise (starting at $1,000/month).
Their words: "Generate content with AI that incorporates facts and background research from search results. Analyze search competitors to help you create outlines and optimize your content."
Pricing: Plans include Solo ($14.99/month for writing and optimizing 4 articles), Basic ($44.99/month for 30 articles), and Team ($114.99/month for unlimited articles and 3 user seats).
Their words: "With one click GrowthBar scans hundreds of results in the Google SERP and generates an SEO-optimized outline for your blog or website"
Pricing: Plans start at $48/month for "25 AI blog articles or audits"
Their words: "95% of [AI tools] use general language models like GPT-3. These models are not trained to write marketing copy. Fortunately, our models are!"
Pricing: Plans include "Power" ($49.99/month for 300 AI runs and 50 SEO audits), "Superpower" ($79.99/month for unlimited runs and audits), and more.
Their words: "Cut content production time and costs by 10x with our high-quality AI SEO content writer, built to meet Google's EEAT requirements."
Pricing: Plans "start at $250."
Their words: "Boost your productivity and professionalism with ParagraphAI's free AI writing assistant."
Pricing: Packages include Free (5 daily uses), Student ($9.99/month for unlimited uses), Professional ($12.49/month for unlimited uses), and Team.
For Email Marketing
Their words: "Use AI to generate powerful content for hundreds of different email marketing campaigns, drips, newsletters and more — in seconds"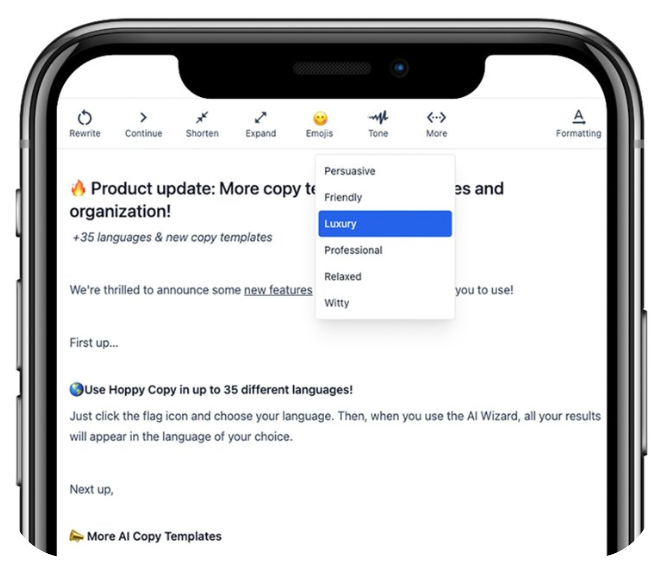 Pricing: Packages include Starter ($29/month for 20k words and 10 competitors monitored), Pro ($49/month for 100k words and 25 competitors), and Pro+ ($99/month for 300k words and 50 competitors).
For Personalized Content
Their words: "Typeface learns your tone, personas, and products, so you can express your vision uniquely and consistently across every customer interaction."
Pricing: Not available
For Traffic-Focused Research
Their words: "Choose your keyword and let Surfer AI analyze competitors and research the topic for you."
Pricing: Credit-based package include Essential ($89/month for 15 credits), Advanced ($179/month for 45 credits), and Max ($299/month for 90 credits)
For Social Media Posts
Their words: "Push a button, post on all socials. Social media, content marketing and copywriting – using AI."
Pricing: Packages include Bronze ($19/month for 5 social profiles), Silver ($49/month for 20 profiles), Gold ($99/month for 50 profiles), and Diamond ($199/month for 150 profiles)
For Institutional Considerations
Their words: "Combine your past performance with Anyword's proprietary data set of billions of marketing assets"
Pricing: Plans with unlimited words start at $49/month for one seat.
For Larger Marketing Insights
Their words: "Get a more accurate picture of your customer demands and use data to drive customer satisfaction."
Pricing: Pricing starts at $10/user/month
Advertising & Sales Tools
All advertising and sales teams — well, at least smart, successful advertising and sales teams — are familiar and beyond-comfortable with at least a little automation in their lives.
What today's best AI tools bring to the advertising table is focused attention and intelligence better than any beginning sales assistant could offer. And what salesperson doesn't dream of an assistant and all the productive potential they'd help create?
From top-of-the-funnel audience-capturing and engaging to advanced reporting for all the conversions made, the AI-powered tools and software available to today's salespeople can be the difference-makers
For Lead-Capturing
Their words: "AI-powered conversational platform that integrates chat, email, and video, and powers personalized experiences at scale throughout the customer journey."
Pricing: Premium plans for SMBs start at $2,500/month.
For Data Collection
Their words: "Automate your sales prospecting by combining data from any provider to find your ideal customer and send personalized messages powered by AI."
Pricing: Plans include Free (100 credits per month), Starter ($149/month for 2k credits), Explorer ($349/month for 10k credits), and Pro ($800/month for 50k credits).
For Targeting
Their words: "Generate conversion focused ad creatives and social media post creatives in a matter of seconds"
Pricing: Plans with unlimited generations include Starter ($29/month for 10 credits), Premium ($59/month for 25 credits), and Ultimate ($99/month for 50 credits).
For Sales Playbooks
Their words: "AI copilot for outside sales updates CRM via text and voice commands sent through SMS or WhatsApp"
Pricing: Plans start at $10/month for personal (custom prices for teams).
For Sales Training
Their words: "Significantly improving sales reps performances with lifelike AI-powered role plays"
Pricing: Contact SecondNature
For Text-to-Speech Audio
Their words: "Generate top-quality spoken audio in any voice, style and language. … Our AI model renders human intonation and inflections with unprecedented fidelity and it adjusts delivery based on context."
Pricing: Plans include Free (10k characters per month), Starter ($5/month for 30k characters), and Independent Publisher ($99/month for 500k characters).
For Revenue & Reporting
Their words: "Supercharge your ad monetization efforts with our end-to-end header-bidding technology built for digital publishers"
Pricing: Packages start at $499/month
Visual Content Creation
Whether it's an attention-grabbing opening shot, a meme-worthy photo for a social media post, or a video explainer to complement an article, visual content only enhances the story. 
And no matter what story publishers are trying to enhance, there are AI tools out there for every step of the visual process. From creating illustrations from scratch to editing generated images to one's liking, AI is there to do much of the heavy lifting.
Like journalists and marketers, illustrators and designers don't have to see the advancement of AI technology as career-shattering writing on the wall. Those in production can regard AI as a brainstorming tool capable of, say, instant mock-ups or visual references.
For Realism
Their words: "AI system that can create realistic images and art from a description in natural language"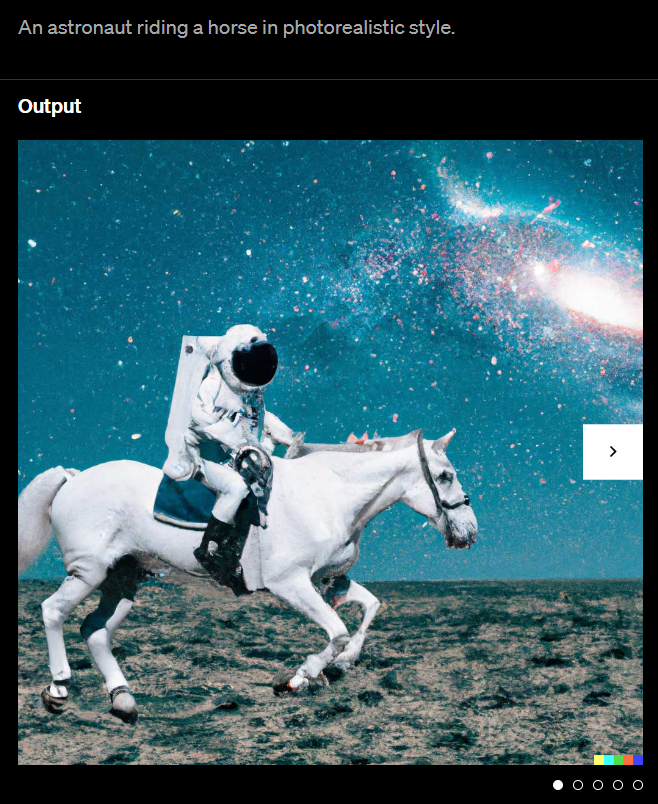 Pricing: Plans vary based on image resolution, from $0.020 per 1024×1024 image to $0.016 per 256×256 image.
For Entry-Level Imagery
Their words: "Intentionally designed to be simple, no confusing commands — Simply enter a search term and a spectacular piece of art will be generated"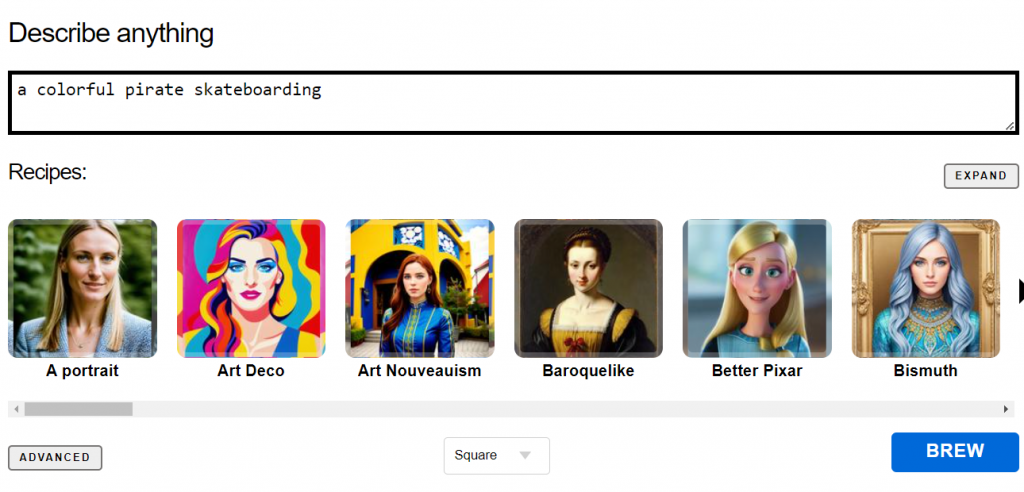 Pricing: Free
For Photo-Editing Capabilities
Their words: "Create images that visualize a product or idea, sketch out a creative concept, or push the limits of what's possible."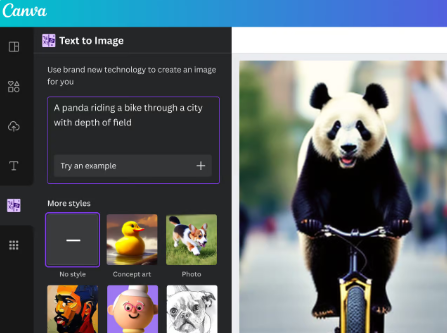 Pricing: Free
Their words: "Create professional designs for free with our all-in-one creative photo editing platform."
Pricing: Free
For Video Accompaniments
Their words: "Our text-to-video tool helps you create stunning content with AI voices in just 2 minutes"
Pricing: Packages include a free option (5 minutes of content per month, with watermark), Standard ($28/month for 180 minutes, no watermark), Premium ($88/month for 600 minutes), and more.
AI Advice For All Publishers
The best advice always comes from The Simpsons … and the same could be said here, even in regards to how publishers can get the most out of AI tools.
John Swartzwelder — writer of a record 59 episodes and "one of the greatest comedy minds of all time," according to The New Yorker — got his start writing for ad agencies, where "all ad copywriters [were] expected to write humor or scientific-sounding mumbo jumbo or any other kind of writing, whatever's needed for the campaign. And they're expected to write it fast, too, because it's due tomorrow."
Eventually, Swartzwelder discovered a trick that can be effectively used by anyone who creates content, but also has particularly valuable applications for those wanting to mine the most out of AI's capabilities:
"Since writing is very hard and rewriting is comparatively easy and rather fun, I always write my scripts all the way through as fast as I can, the first day, if possible, putting in crap jokes and pattern dialogue. "Homer, I don't want you to do that." "Then I won't do it."
"Then the next day, when I get up, the script's been written. It's lousy, but it's a script. The hard part is done. It's like a crappy little elf has snuck into my office and badly done all my work for me, and then left with a tip of his crappy hat. All I have to do from that point on is fix it. So I've taken a very hard job, writing, and turned it into an easy one, rewriting, overnight." 
For content-creators (in marketing and advertising in particular), the hardest part often is the initial writing. And though basic AI tools can technically be used as a cheat to skip over that hard part, the best rewards will come out of publishers encouraging their content-creators to consider AI as an intern-level assistant, and its output as that lousy starter-thought from which to create more fleshed-out foundations. 
See what AI can assist your teams with, scrutinize every last fact and phrase it spits out, and make that unpaid, chatty elf help you revolutionize your work.
SEE FOR YOURSELF
The Magazine Manager is a web-based CRM solution designed to help digital and print publishers manage sales, production, and marketing in a centralized platform.