As preparation continues for a cookieless future, a new study is showing that more than 40% of marketers are using first-party data and other proprietary identifiers in their media-seller transactions.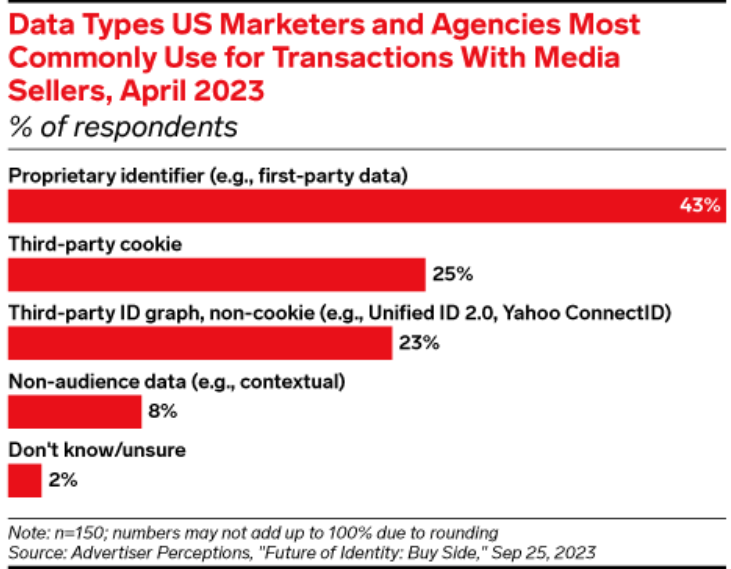 (Source: Insider Intelligence)
Advertiser Perceptions surveyed 150 U.S. marketers and agencies for its "Future of Identity: Buy Side" study, which also found 25% to still be using third-party cookies and 23% using non-cookie solutions.
SEE FOR YOURSELF
The Magazine Manager is a web-based CRM solution designed to help digital and print publishers manage sales, production, and marketing in a centralized platform.