As ad growth continues to rise in the coming years, knowing where that growth is coming from will be essential.
According to Insider Intelligence, travel is the industry seeing the fastest growth in U.S. digital ad spend, with 14.3% growth. "Travel has led the country's digital ad spending growth since 2021, and will continue to 2024," Insider Intelligence writes. "Although travel is growing quickly, it's starting from a relatively small base of just $6.79 billion."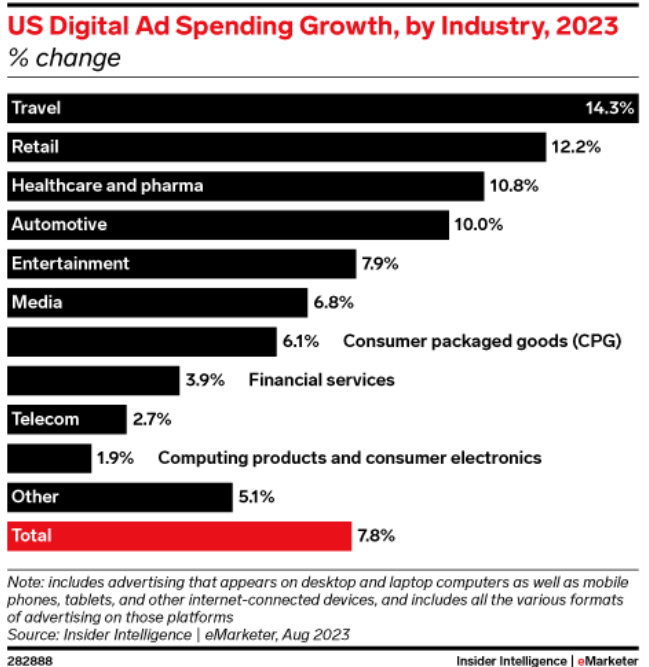 (Source: Insider Intelligence)
Insider Intelligence says total growth for digital ad spending will be 7.8% in 2023, a rate that will "pick up from 2024 through to the end of our forecast period in 2027, when growth will be more than 10% each year." 
In addition to travel, the industries outpacing this year's 7.8% rate are retail (12.2%), healthcare and pharma (10.8%), automotive (10%), and entertainment (7.9%).
SEE FOR YOURSELF
The Magazine Manager is a web-based CRM solution designed to help digital and print publishers manage sales, production, and marketing in a centralized platform.