A few weeks ago, our Marketing Manager blog took a closer look at mobile marketing and what businesses should do to better incorporate the marketer's dream machine: the cell phone!
From email optimization to geo-targeting, the advertising and marketing possibilities are all too real (and, not to put too fine a point on it, right in the palm of everyone's hands).
Recently, Google's generative AI chatbot Bard began using that same geo-targeting concept, offering users the option to share their precise location for improved, more relevant results.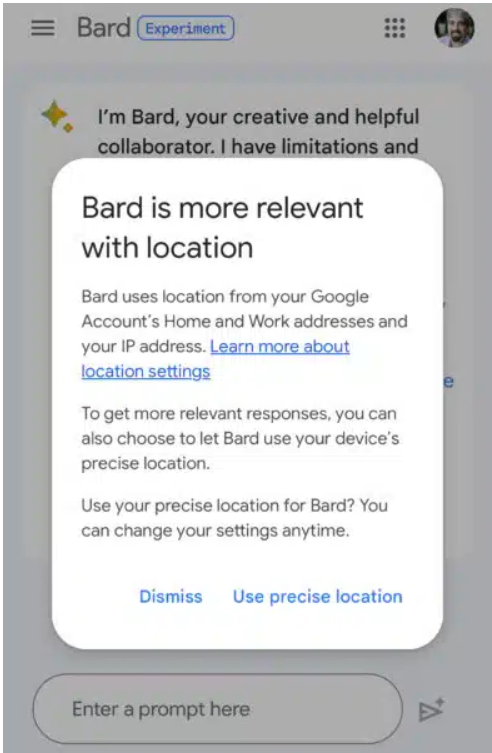 (Photo Source: Search Engine Land)
"With Bard, Google by default already uses your home and work addresses (if you supplied them) as well as your IP address to try to figure out your location," ZDNET writes. "But these options can be inexact as you may not be home or at work, and an IP address will point only to a general area based on your internet provider. Giving Bard permission to obtain your exact location can deliver more specific and relevant results to certain questions and requests."
As Search Engine Land points out, local search is "a huge driver of business for many small and local businesses," so more and more people using Google Bard and its precise location setting could mean noticeable traffic increases.
SEE FOR YOURSELF
The Magazine Manager is a web-based CRM solution designed to help digital and print publishers manage sales, production, and marketing in a centralized platform.