We knew The Elon Era was going to be rough, but almost a year into his reign, the social platform formerly known (and once beloved) as Twitter has seen an almost 60% YoY drop in its share of social media ad spending, according to Guideline.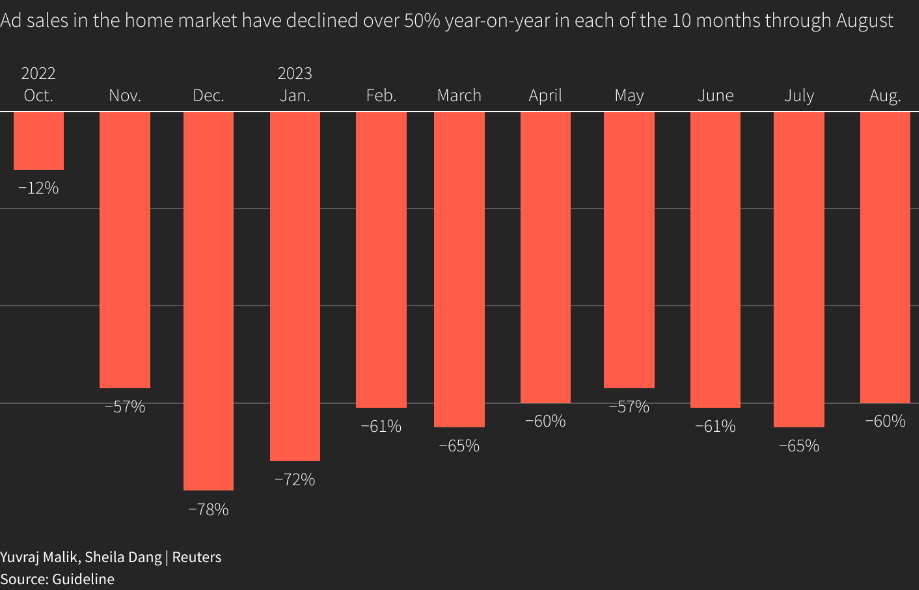 (Source: Reuters)
As MediaPost reports, that share has fallen from 12% to 5% in the year running September 2022 to August 2023. 
Guideline compiled the ad spend data from "actual invoiced media buys processed by the major agency holding companies and big independent media agencies," MediaPost says, making it "more reflective of big national brands and doesn't necessarily represent the ad spending patterns of small and medium size businesses."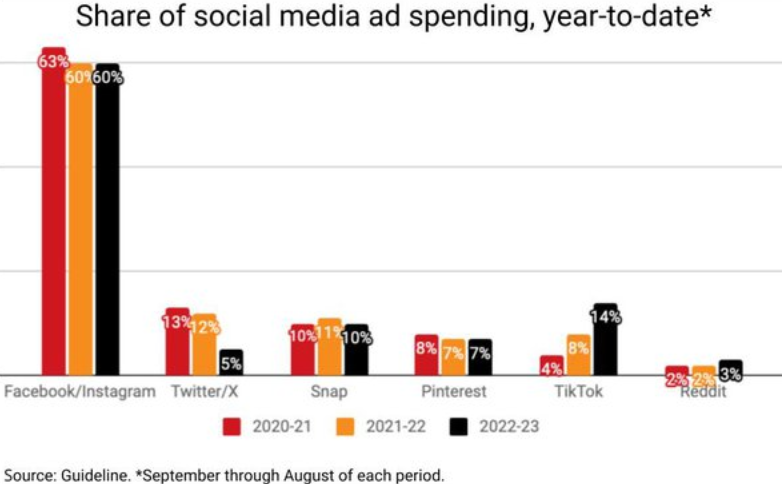 (Source: MediaPost)
SEE FOR YOURSELF
The Magazine Manager is a web-based CRM solution designed to help digital and print publishers manage sales, production, and marketing in a centralized platform.