On the heels of their trillion-dollar forecast for global ad spending, the World Advertising Research Center is predicting Instagram to have a particularly fast recovery from the effects of Apple's App Tracking Transparency, reaching $61.1 billion by year's end and almost $71 billion in 2024.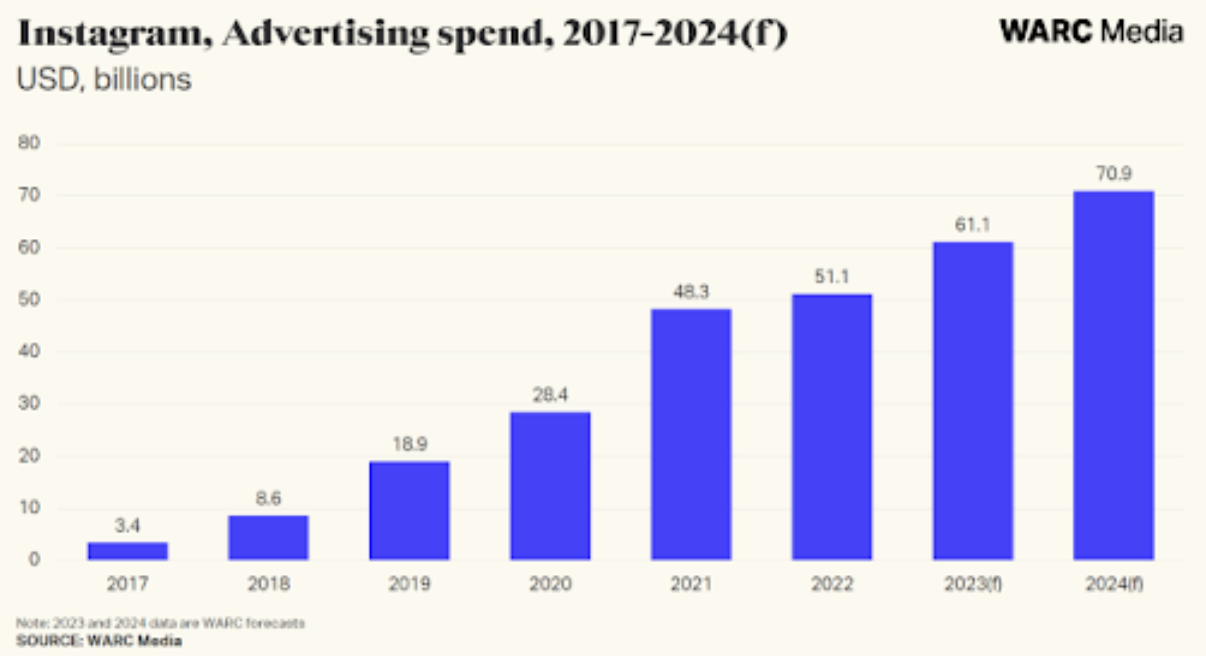 (Source: WARC)
"Buoyed by innovations in AI targeting helping it to offset the impact of ATT and improved monetisation of Reels, it is only a matter of time before Instagram surpasses its Meta stablemate Facebook to become the world's largest social media platform by ad revenue," says WARC Media's Alex Brownsell.
WARC points to brands spending directly on Instagram advertising as part of the reason its new forecasts for Instagram's Q4 2023 are up 25.8% YoY. Another reason? The platform's popularity with influencers. In fact, Insider Intelligence has U.S. influencer marketing spend surpassing $2 billion on Instagram next year, with TikTok, YouTube, and Facebook each just passing $1 billion.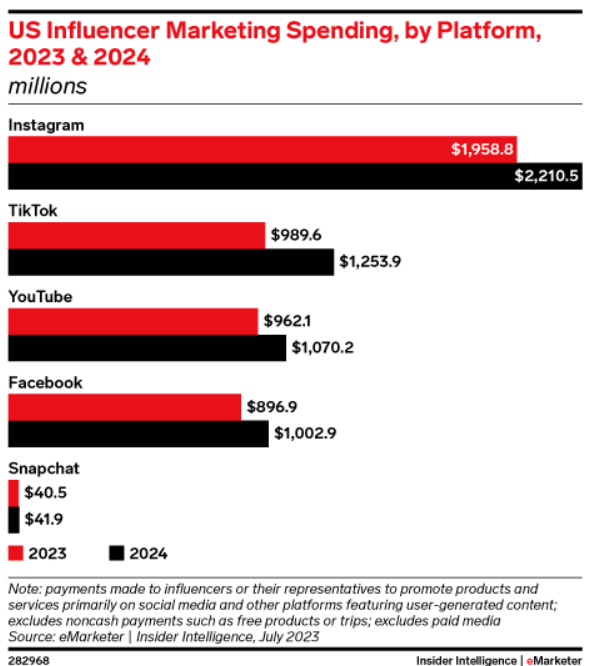 (Source: Insider Intelligence)
"The recovery of Meta's ad business in 2023 has been one of the most notable media industry stories of the year," Brownsell says. "Twelve months ago, commentators were warning of a 'reckoning' for Big Tech, with platforms like Instagram hurting from signal loss resulting from Apple's ATT policy, alongside a broader slowdown in digital ad investment."
SEE FOR YOURSELF
The Magazine Manager is a web-based CRM solution designed to help digital and print publishers manage sales, production, and marketing in a centralized platform.