You'd expect your favorite blogging influencer to write about how revolutionary influencer marketing is.
But it's not just me touting the influence of influencers. The research backs me up.
A recent TopRank Marketing survey found that 94% of marketers believe influencer marketing to be a good B2B strategy, with 85% utilizing it as part of their overall marketing strategy (up from only 34% in 2020). 
"Even better, those who use influencer marketing to any extent are more likely to report successful brand awareness and enhanced credibility," the report says.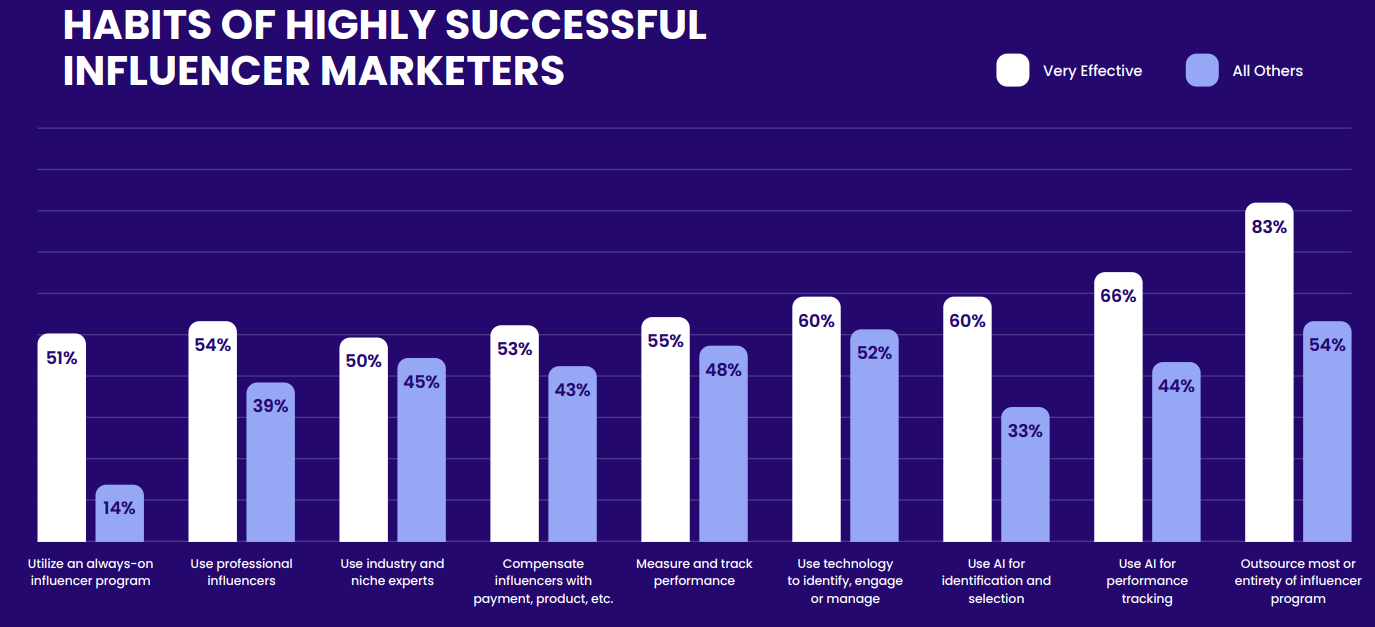 (Source: TopRank Marketing)
Among the "extensive" benefits that marketers found in B2B influencer marketing, 61% reported increased sales revenue, 58% said improved brand reputation, and 47% said improved satisfaction and retention. 
And they're getting more than simply social media content in their program. Digiday recently dove into the concept of influencer allowlisting, in which an influencer "gives permission to advertisers to run their social ad campaigns through the influencer's account." According to TopRank Marketing's findings, 35% are using influencer marketing for industry presentations, 35% for recorded video, 33% for live video, and 32% for webinars, interviews, and interactive content.
"B2C influencer marketing can be as simple as a celebrity holding a product in an Instagram post," the report says. "But B2B influencer marketing relies on providing value to the audience. The most relevant and meaningful content is a co-creation between brand and influencer, with each adding credibility and insight to the other."
Of course, AI is being brought into the picture as well. For influencer marketing, respondents are using AI for content creation (53%), performance tracking (51%), campaign optimization (44%), and influencer identification and selection (42%).
"It takes a mature and sophisticated influencer marketing team, with the right tools on hand, to find the right influencers and develop working relationships," the report says. "As interest in B2B influencer marketing rises, the competition for top influencers increases, and securing participation becomes even more challenging."
SEE FOR YOURSELF
The Magazine Manager is a web-based CRM solution designed to help digital and print publishers manage sales, production, and marketing in a centralized platform.